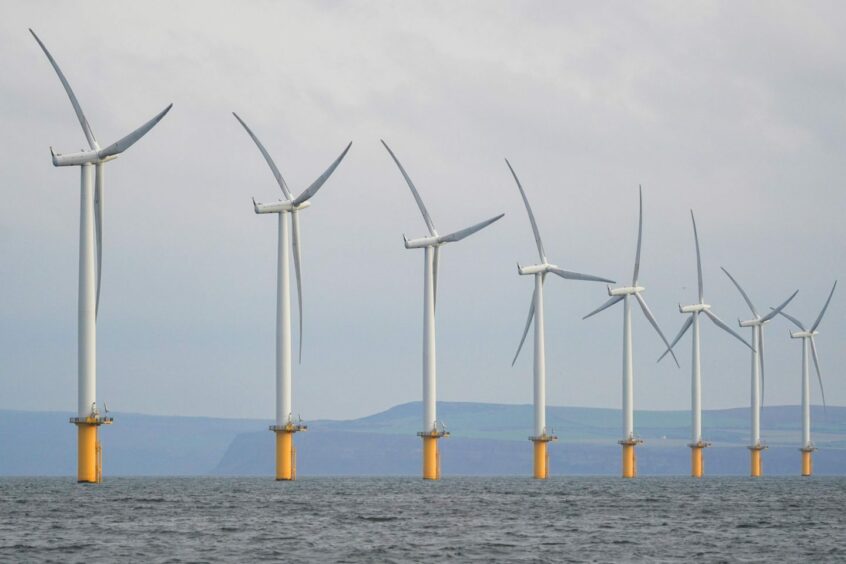 The once-booming UK offshore wind industry faces years of pain, including project delays and possible cancellations, due to soaring costs and higher interest rates.
That's the view of Per Lekander, chief executive of Clean Energy Transition LLP, a London-based hedge fund that manages $2.6 billion in assets in sectors including renewables, utilities, oil and gas.
"The industry needs a complete reset," he said in an interview. "It's going to be a very long period with very disappointing growth, where projects might be delayed or not even built."
Across Europe, wind developers are dealing with a toxic mix of challenges including higher costs for turbines, supply-chain bottlenecks and international competition, while facing difficulty securing financing for new projects. In Britain, the situation has been compounded by an auction system that hasn't guaranteed adequate return on investment, threatening to bring new offshore construction to a halt.
During a prolonged period of low interest rates before the pandemic, investment in UK wind capacity did in fact surge — to the point where it has surpassed natural gas primary source of power connected to the grid. Sustained inflation, and the effort to stop it, now threatens to stop that growth in its tracks.
This should have been wind's moment in Britain, which is blessed with thousands of miles of coastline and offshore energy potential. Climate change is forcing a shift away from fossil fuels, and the government is seeking to become carbon neutral by mid-century, even as Prime Minister Rish Sunak backtracks on the short-term steps needed to reach that goal.
The difficulties for offshore wind accompany uncertainty over the growth outlook for other clean-energy technologies, from heat pumps to electric vehicles.
Most of the money needed to reach the government's net-zero goal will need to come from the private sector, said Emma Pinchbeck, chief executive officer of industry group EnergyUK. "At a time when other countries are stepping up their efforts to attract green investment, we cannot risk that money going elsewhere," she added.
UK offshore wind projects 'out of money'
The UK's wind-energy investment boom came to an abrupt halt in the wake of the pandemic, as costs surged for everything from freight to labor, according to Clean Energy Transition's Lekander.
"The world came out of Covid-19 and suddenly this 15 years of deflationary situation rapidly changed," he said. Many companies that secured projects during an industry growth spurt in 2019-2021 are "now dramatically out of money."
Swedish state-owned utility Vattenfall AB is in early-stage talks to sell one of the UK's largest offshore projects, which it halted in July. The company is "evaluating all options to determine the best way forward for the whole Norfolk Offshore Wind Zone," a spokesperson said by email.
Mads Nipper, chief executive of Denmark's Orsted A/S, said in a recent interview that a final investment decision on its Hornsea 3 wind project in the North Sea is "not a given" due to higher rates. Together, the Vattenfall and Orsted projects could provide power for more than 4.5 million UK homes.
Orsted previously "stressed that we will only invest in value creating projects on life cycle basis," a spokesperson said. "We will confirm that if/when we take final investment decision."
Earlier this month a government auction for offshore wind projects failed to attract a single bid, underscoring the industry's challenges. Denmark's Vestas Wind Systems A/S is now reconsidering plans to make more turbines in the UK as a result.
Part of the problem is that developers bid too aggressively in previous auctions, helping to drive government-set electricity prices too low to make building new projects worth the effort, according to Lekander.
"It's clearly going to be a painful situation from here," he added.
Recommended for you

UK government says lack of supply flexibility could leave gas system "exposed"