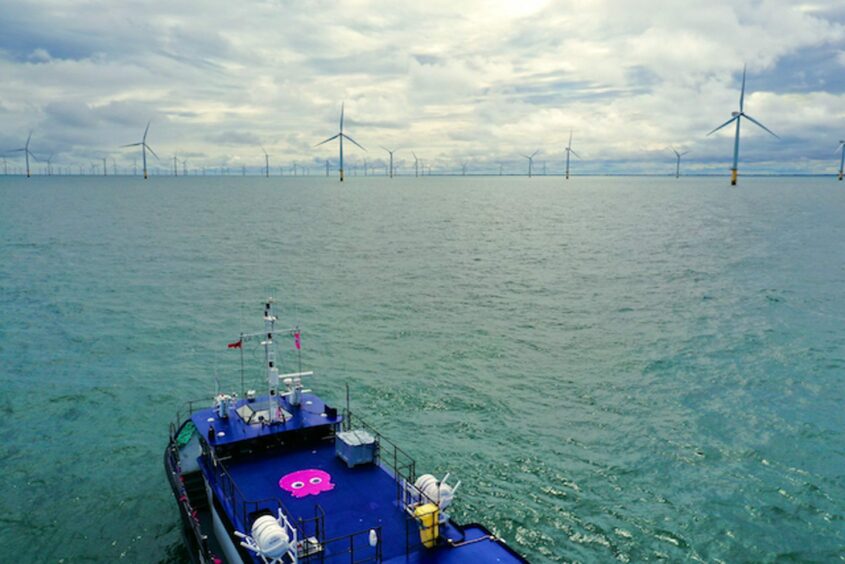 Octopus Energy will extend a scheme offering up to half-price electricity to coastal users when nearby offshore wind farms are generating.
Octopus said its so-called 'Fan Club' wind tariff would help bring the benefits of cheaper clean power to customers living near offshore wind farms.
In an expansion of the existing scheme, it now plans to offer users living along the coastline from Grimsby to Skegness up to 50% off their electricity when their local offshore wind farm is producing at full tilt.
In this case, the project in question is the Lincs Wind Farm – a 270 MW scheme around 5 miles off Skegness.
According to Octopus' website, the tariff offers users 20% off their unit rate whenever the project's turbines are spinning and they are using electricity, and up to 50% off when Lincs output is at its highest, officially billed as 3450kW.
The electricity market in the UK is settled each half hour, or 48 settlement periods. Octopus matches household consumption with the wind farm's output and calculates savings accordingly. The discount is then applied as a credit to user's energy account each month.
The company says the scheme is currently available to customers in DN31, DN32, DN33, DN34, DN35, DN36, LN11, LN12, LN13, PE24 & PE25 postcodes.
Octopus promoted the scheme over summer, taking some competition winners on board the 'HMS Octopus' to see the wind farm up close.
Zoisa North-Bond, CEO of Octopus Energy Generation, said: "Our 'Fan Club' demonstrates just how much people love wind in Britain. It's fantastic to now expand this pioneering scheme to those living near offshore wind farms too. People overlooking these majestic wind farms along the coastlines from Grimsby to Skegness will now be able to benefit from cheaper electricity which it's windy.
"We've loved bringing customers out to see the Lincs offshore wind farm. Our customers inspire us massively – they are highly engaged members of the energy system, passionate about participating in the transition to a greener energy future while making savings on their bills at the same time."
The 'Fan Club' tariff was first launched in 2021 for customers living close to one of its onshore wind turbines in Market Weighton and Halifax, Yorkshire, and Caerphilly, Wales.
Since then Octopus says it has received over 20,000 requests for local wind turbines in communities, while the scheme has now expanded into the US and Germany.
The UK energy firm recently announced it would commit around $20bn (£15bn) in investment to global offshore wind projects by 2030.
Under the investment drive mooted by Octopus Energy Generation – the power production arm of UK energy group – the £15bn commitment will be enough to support around 12GW of renewable electricity per year, which it says would be enough to power roughly 10 million homes.
Recommended for you

Octopus launches £3bn offshore wind fund