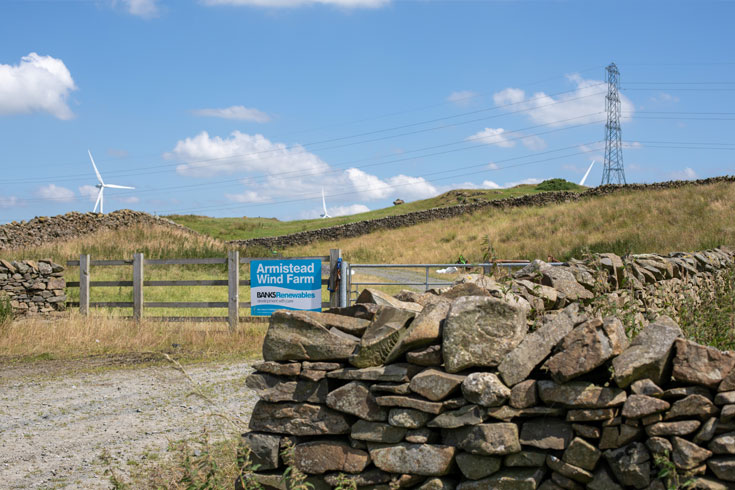 Canadian investment firm Brookfield has reportedly bought one of the UK's wind farm and renewables developers in a $1 billion (£827 million) deal according to a report by the Financial Times.
FT said Brookfield will acquire Durham-based Banks Renewables, which owns operational onshore wind farms in northern England and Scotland.
Banks Renewables also has several onshore wind, solar and battery assets under development.
The announcement comes during a turbulent period for UK onshore wind power, with Community Windpower's 44-turbine Sanquhar II wind farm having recently "ground to a halt" due to the rising fees put in place by the incoming renewables windfall tax.
Sebastian Perl, the Brookfield vice-president who led the transaction, told the Financial Times he thought there was "generally a very positive outlook" for renewables in the UK and that cost pressures for onshore wind were short-term.
"We have a long-term view as a long-term investor," he said.
"There might be some challenges along the road but you have that with every market, every business.
"It hasn't changed our view on the market or the investment environment in the UK."
Banks Renewables has about 300MW of operational wind farms in the UK, mostly in Scotland, with a further 300MW of onshore wind farms, solar and battery projects already approved.
The company has another 3.5GW of projects in its pipeline.