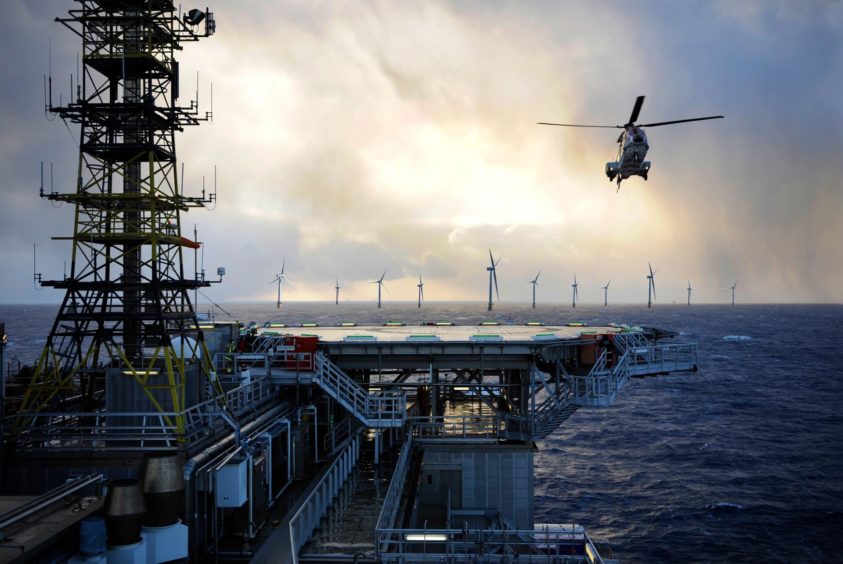 Masdar did not win a piece of the ScotWind action this week, but the company is keenly interested in further offshore wind opportunities in the UK.
"The UK has been at the centre of the investment journey for renewable energy," Masdar's general manager in the UK Husain Al Meer told Energy Voice, on the sidelines of Abu Dhabi Sustainability Week (ADSW).
"We do have a plan," he said on working with ScotWind winners. "We are engaged with a number of players" with an eye on "the secondary market", he said.
Masdar is also looking at additional opportunities. "We are planning to participate in the next auctions: INTOG, Celtic Sea even ScotWind part 2. We will be earlier in the bidding process," Al Meer said.
The Abu Dhabi-based renewable energy company made its first move into the UK market when it entered the London Array project. It has gone on to participate in Dudgeon offshore wind and Hywind, the world's first floating offshore wind project.
"Clear targets" from the government has helped push the sector to be more innovative, Al Meer said.
In addition to the regulatory framework, the UK is also working to attract new investments in the supply chain.
"ScotWind was focused on the economic multiplier effects of investment from all developers. Everyone is looking at how technology can be localised, such as for the towers and the blades," he said.
"We notice that big players like Siemens and GE are already moving to the UK because of policy plus a clear market signal from the government for the gigawatts of offshore wind."
Hydrogen and more
Offshore wind is a particularly attractive option for producing green hydrogen, the Masdar executive said. This can "produce hydrogen at low cost, given the capacity utilisation of platforms in the area, at 55-57%."
Masdar signed up to a plan with BP in September 2021 on a major hydrogen plan in Teesside.
"There's room for more, but it depends on market dynamics," he said.
Just as important as the supply commitments, is the "huge question on demand. We need to look at where demand will be created and having a policy to create demand will be an important aspect. There's a supply push and a demand pull."
Beyond wind and hydrogen, Masdar has further hopes for the UK. "The UK will remain a key market for us. The country is a pioneer in the low carbon economy, we're also interested in battery storage, energy trading and retail, and virtual power plants," he said.
Al Meer went on to say there was scope for further co-operation between the two countries. He cited the UAE-UK Business Council as playing an important role in bilateral trade.
Masdar's work in the UK, in offshore wind and green hydrogen at Teesside, will "expose us to more UK companies and we will hopefully work with them on other plans, in the UAE and the UK".