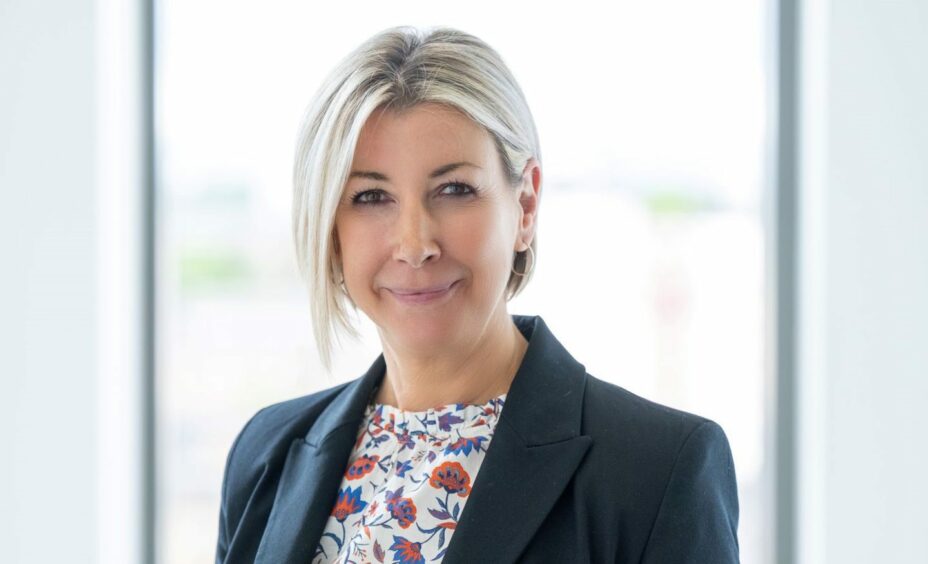 ScottishPower Renewables has appointed its first ever head of offshore development for Scotland, as it looks to make good on success in the ScotWind leasing round.
Current new UK sites manager Mandy Gloyer – who the company says was "instrumental" in the group's ScotWind achievement – will take up the new position in January.
The role sees her take on responsibility for overseeing all of the company's renewables development activities in Scottish waters.
This includes the 3GW MarramWind and 2GW CampionWind floating wind farm sites being developed off the north and north-east coasts of Scotland in partnership with Shell, as well as the 2GW MachairWind fixed-bottom site off the coast of Argyll, which the developer will construct on its own.
The former two schemes will be amongst the first commercial scale floating projects to be deployed.
Ms Gloyer joined ScottishPower Renewables in 2009 and has been involved in the development of all its offshore windfarms, working across roles in policy, stakeholder and community engagement.
A geography graduate with a background in environmental and planning policy, she has held previous roles at RSPB Scotland – including Head of Land Use Policy – as well as the National Farmers Union and the Countryside Agency, the predecessor to Natural England.
She said: "It's really exciting to take on this role and have the chance to see these projects all the way from the ScotWind submissions through to development – helping translate them from words and ambitions on paper to tangible and critical green infrastructure that will help us all change how we live our daily lives.
"I can't wait to get my teeth into my new role and help ensure ScottishPower continues to lead the renewables revolution and the pathway to a cleaner, greener and better future, quicker."
ScottishPower Renewables' managing director for offshore development & operations, Gillian Noble, added that the role would be "pivotal" in delivering the company's 7GW of ScotWind capacity.
"ScotWind will transform renewable generation in Scotland – and across the globe, given the potential for Scotland to become a world leader in floating wind – and having the right people in place to ensure we grab that opportunity with both hands is crucial. Huge congratulations to Mandy on her new role," she said.
The appointment completes the company's senior offshore development roster, following that of Catherine Sibley as head of development for England and Ireland earlier in the year.
Ms Noble continued: "It's a really exciting time for the offshore wind industry and I look forward to working with Mandy, Catherine and colleagues right across the business to help write the next chapter in the UK's renewables journey and clean energy future."
Recommended for you

Offshore wind R&I programme to offer up to £300k per project