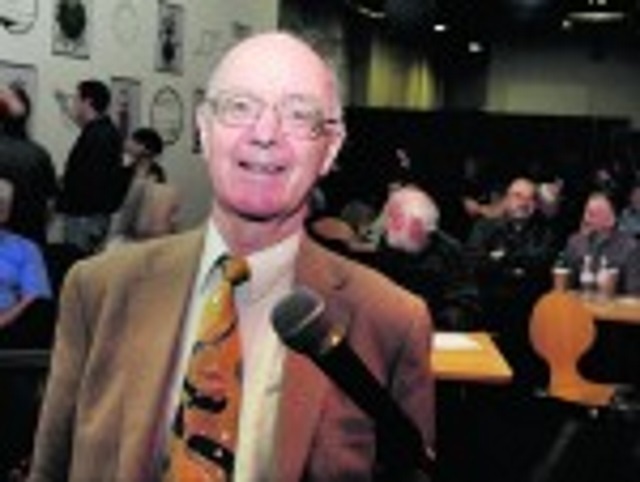 A leading oil economist has predicted a potential North Sea bonus of 99 new discoveries in the next 30 years.
Alex Kemp, from the University of Aberdeen, has used detailed financial modelling to set out "commercially viable" projects for the industry following the Wood Review.
The sector has been one of the key battlegrounds in the independence debate, with varying projections on just how many recoverable barrels remain.
In the new academic paper, Prof Kemp argues the 99 finds could be made by 2045, and also outlines an additional 58 which he says will be "uneconomic" by 2050 but could become viable as a result of technological improvements.
He further points out 147 already discovered fields which are not yet at the detailed planning stage and 25 fields currently "being assessed" for development.
Prof Kemp, who factored in expected government tax relief for new exploration, said oil prices are likely to be "much higher" by 2050.
The latest predictions were welcomed by Energy Minister Fergus Ewing, who said the figures proved the North Sea has a "bright future".
He said: "Whilst the No campaign like to talk down Scotland's oil wealth – despite enjoying the riches that flow from it into the London Treasury – this expert opinion makes clear that Scotland's oil and gas story is far from over.
"Under the UK's poor stewardship of North Sea oil and gas we have seen frequent changes to the tax regime, a lack of focus on value creation and mismanagement of revenues.
"These are all mistakes which cannot be allowed to continue for the decades of oil and gas recovery which remain ahead."
In the paper, Prof Kemp said: "New commercially viable developments triggered over the period to 2050 include not only 25 fields currently being assessed for development, but 147 discovered fields not yet at the detailed planning stage, and 99 further discoveries resulting from new exploration over the period to 2045.
"At the year 2050 in our model there are also 58 new discoveries made between 2014 and 2045 which contain well over 1 billion boe (barrels of oil equivalent) but are uneconomic. Again, it can be expected that, with higher oil prices, some will become economic.
"But, even the most bearish commentators on the oil market would agree that by 2050 real oil prices are likely to be much higher, and thus more developments should be triggered by that time."
Recommended for you

UK North Sea sees chance for political reprieve in energy crisis