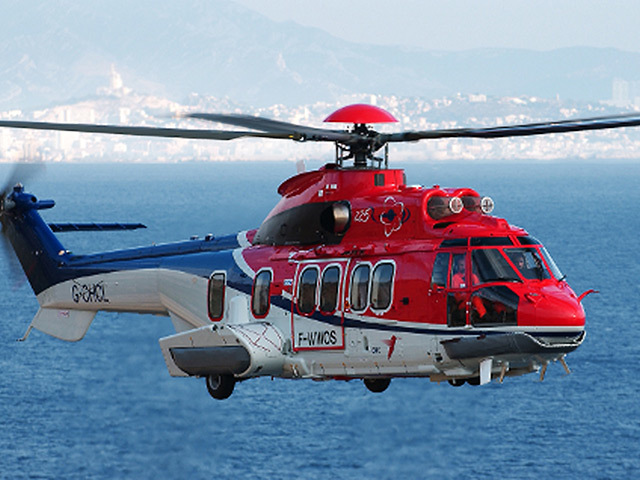 A huge and emotional outpouring of distressed and angry emails have been received by the leading offshore workers' trade union RMT since a fatal helicopter crash in Norway killed 13 people last month.
Hundreds and maybe thousands of UK offshore workers are now terrified to fly in EC225 class helicopters or indeed any derivative of Airbus "Super Puma" aircraft after a chopper of that type operated by CHC Helicopters crashed near Bergen.
A dossier of messages has been compiled by RMT and sent to the UK offshore industry's trade association, Oil & Gas UK (OGUK), and to Step Change in Safety.
A third copy has been sent to The Press & Journal.
OGUK has already assured that "we will work with all stakeholders to tackle the issues being raised".
Step Change in Safety director Les Linklater said he was "more than aware" of the concerns and needs of the individuals working on and offshore.
North Sea-related disasters always generate a strong reaction from offshore workers but, apparently, there has never been an outpouring as strong as this to an offshore aircraft crash.
RMT has removed the names of those who penned the emotion-charged messages to protect against victimisation by employers.
A huge number are very short and simply call for the total removal of the EC225, such as: "Simple as this. Scrap the 225. History has now proved it's unreliable. You're cramped in it like sheep and everyone that goes in these choppers are constantly thinking that this is Russian roulette. You can do as many studies as you like, 225s need to be eliminated now."
Many express the fear of being sacked or victimised should they refuse to fly in this class of aircraft again.
"I believe the time has come for a full public investigation into the history of 225 incidents and if it is found that the tragedy we have just had is a result of previous faults that have been identified criminal prosecution is the only way forward," says a worker.
"These death traps must be removed from service and scrapped. The workforce are very uneasy with flying in these choppers given the recent history, fatal crashes are becoming the biggest killer of people working offshore.
"We are held to ransom daily now with the threat of job losses, this will make it very difficult for people to raise their voices and refuse to fly on these helicopters without fear of being singled out and paid off."
A further group want the EC225 banned but realise that this might not be possible on cost grounds and that any changes might not happen anytime soon.
This is message from a worker who counts himself lucky to be commuting in an S92, which is bigger and more tolerated than the EC225: "I feel that to suggest the question now 'should the super puma be banned?' is too soon. We will need to wait until the investigation into this latest incident has been completed. Only then will decisions be made about the safety record of this aircraft.
"It is easy to say the Super Puma should never fly again but we all know the cost implications on the industry will be too great, or so the oil companies will claim. This argument will never work. That said, I fly in a S92 now and am very glad I do as I would not feel safe flying in a Puma.
"I truly hope the 225 is withdrawn from service but I know that this incident, in the same way all previous incidents were dealt with, will sadly be glossed over. Some pointless regulations will be brought in and a 'comprehensive' report will be published to keep everyone assured that all is well.
"The cost of replacing these aircraft is too much and unfortunately it is a sad fact that money takes priority over safety, so after more than 25 years in the industry I can say with some confidence that no matter what the morally right course of action, nothing will change soon."
The full eye-watering dossier is to be made available on the Press and Journal's sister website, Energy Voice.
RMT's North Sea leader, Jake Molloy, played a major role in putting the dossier together.
He said: "Having discussed the workforce responses to this latest tragedy with my Offshore Co-ordinating Group (OCG) colleagues, we agreed we should share these with OGUK as we believe the responses illustrate a broader 'culture' of fear and anxiety beyond anything we've encountered for years.
"There is the obvious concern around helicopters and specifically the Puma model, but beyond that we see a disillusionment in the industry maintaining safety standards generally, coupled to an ever present threat of cuts or redundancy.
"This is a lethal mix of emotion, fear and despair which is not conducive to safe operations in a major hazard industry. We have asked OGUK to demonstrate how they will deal with this."
Mick Borwell, health, safety and environment policy director at OGUK, told the P&J: "We absolutely hear the concerns being expressed by the workforce following the tragedy in Norway and the subsequent restrictions on flying of the EC225LP and the AS332L2 Super Puma helicopters.
"We are monitoring events closely as they emerge from Norway and we will continue our work with the helicopter operators, regulators and the workforce to ensure offshore operations are as safe as they can be.
"We will continue to explore what else we can do to help our members ensure the safe travel of our workforce. We are also in close contact with the Offshore Co-ordinating Group which is made up of unions involved in the offshore industry including BALPA (British Airline Pilots' Association)."
Step Change in Safety's Mr Linklater, said: "We recognise that with any incident like this there is a strong emotional reaction, which is understandable. It means men and women in the oil and gas workforce will feel sadness, fear, outrage and pain.
"It is important that as an industry we take the necessary time to understand and address these concerns to the best of our abilities. However, we need to bear in mind that 13 people have died and that is the real tragedy here.
"We cannot speculate, as to the root cause and as an industry we need to allow time for the facts to come to light, which will help us recognise what happened, address any issues, learn lessons and make informed decisions, moving forward.
"We know there is fear around the Super Puma helicopters, however the tragic Norwegian helicopter crash was the first fatal accident in an EC225. We continue to closely follow the investigation and it remains our priority to support our members and ensuring people feel safe travelling to and from their place of work."
A spokesman for Airbus, the maker of the Super Puma type aircraft said: "Airbus Helicopters is deeply affected by the tragic accident (of the CHC-operated H225 in Norway) and the company, from the CEO down, is supportive of the investigation team's efforts.
"The accident evokes strong emotions, however, it is important to wait for the findings of this investigation before reaching conclusions."