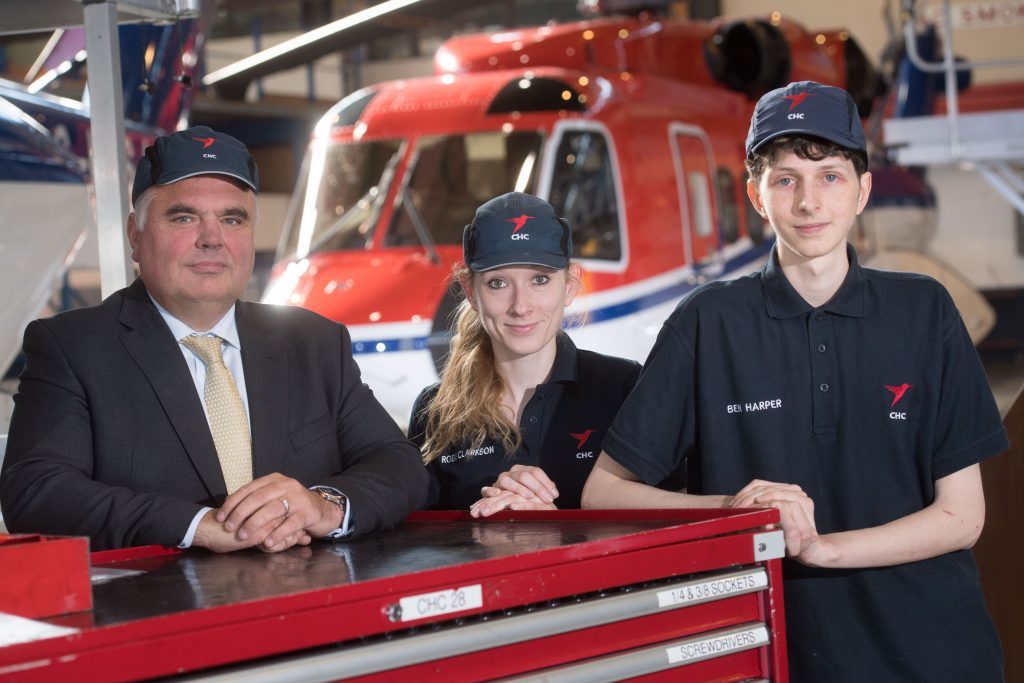 CHC Helicopter's aviation apprenticeship programme has produced its first batch of graduates.
The company has offered full-time positions to three of the four youngsters, while the other will be taken on by maintenance and repair firm Vector Aerospace.
After joining the course in 2013, the quartet benefitted from a mix of classroom-based learning at the Aviation Technical Training division in Cirencester, England, and on the job training at one of CHC's bases in the UK.
Mark Abbey, CHC regional director for Europe, Middle East and Africa, said: "The programme has allowed us to identify some exceptional talent over the last three years. We remain fully committed to the development of young people in engineering.
"This scheme is equipping CHC for the future by selecting and developing the next generation of engineers, training them to the highest standards and giving them the opportunity to work with some of the most technically advanced machines in the world."
CHC said it had made the programme a year longer than standard aviation apprenticeships to allow the trainees to consolidate everything they learned in the first two years.
Graduate Rosie Clarkson said the course has been tough but the apprentices were offered a great deal of support from lecturers and CHC colleagues.
Ms Clarkson said: "I've wanted to work with helicopters for as long as I can remember, so I'm delighted to have completed the apprenticeship and secured a full time role with such a prestigious operator.
"The training programme was a fantastic opportunity to develop my skills and knowledge about helicopter engineering with practical on the job training at the CHC base. I'm looking forward to the next stage of my career, contributing to serving the North Sea oil and gas industry."