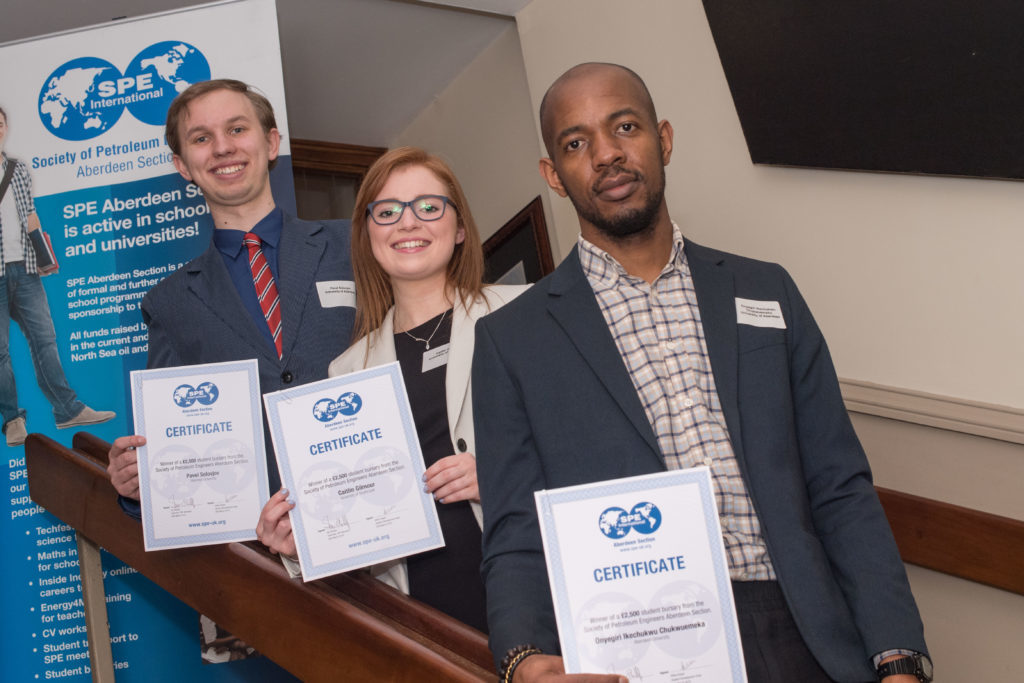 The Aberdeen section of the Society of Petroleum Engineers has handed out £20,000 in bursaries to students in oil and gas-related subjects from across Scotland.
65 students applied from five universities, including Aberdeen University and Robert Gordon University.
20 received grants, with the top five each being awarded £2,500 after making presentations to a panel of judges.
The remaining 15 were given £500 each.
The bursary is aimed at encouraging pupils in science, technology, math and engineering subjects throughout their university career.
Among the top five were students of petroleum engineering, ocean engineering and reservoir evaluation, and have been offered to give further presentations at SPE Aberdeen's events over the coming months.
Ritika Pawar, chair of the Student Development committee, said: "The SPE Aberdeen bursary programme has been a major source of student support for more than four decades and we are proud that this has continued, despite industry challenges over the years.
"Once again, entries presented our judging panel with a challenging task however we have been extremely encouraged by the calibre of the students and their clear future potential. The interview stage also allowed us to meet and hear more from these promising individuals and like previous years, this process did not disappoint.
"Sharing technical knowledge is at the core of SPE and as much as this applies on a peer-to-peer basis, it is even more important that we share this knowledge and support our industry's future generation."