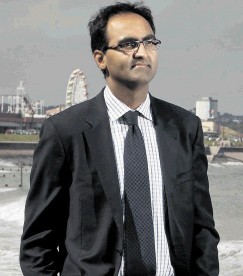 THE Aberdeen Section of the Society of Petroleum Engineers (SPE) has appointed Masud Javaid as chairman.
He has taken over the one-year role from Chris Nussbaum.
With more than 12 years of experience in the energy industry, Mr Javaid is a senior economist in the strategy and economics team for Total E&P UK and is SPE Aberdeen chairman on a voluntary basis.
Mr Javaid said: "The aim of SPE as an organisation is to provide opportunities for our members and all industry professionals to enhance their technical and professional abilities and to promote lifelong learning."
As a volunteer organisation, SPE Aberdeen works closely with the oil and gas industry, Scottish universities and local schools, institutes and academia to advance the learning and technical excellence in all aspects of the industry; offshore, onshore and internationally.
Mr Javaid added: "In my role as chairman, I aim to continue to raise the profile of SPE in the local energy community and highlight the excellent technical prog-rammes that we offer I also want to ensure, with the help of our career's guidance committee, that we continue to provide a lot of support to north-east schools in order to promote the energy industry as a potential career path for the pupils. Through our student development committee, we will ensure that we maintain excellent links with local universities by providing scholarships for students and support local SPE students' chapter in any events that they may organise."
Recommended for you

SPE Aberdeen Young Professionals announce 'Last Breath' event with Chris Lemons