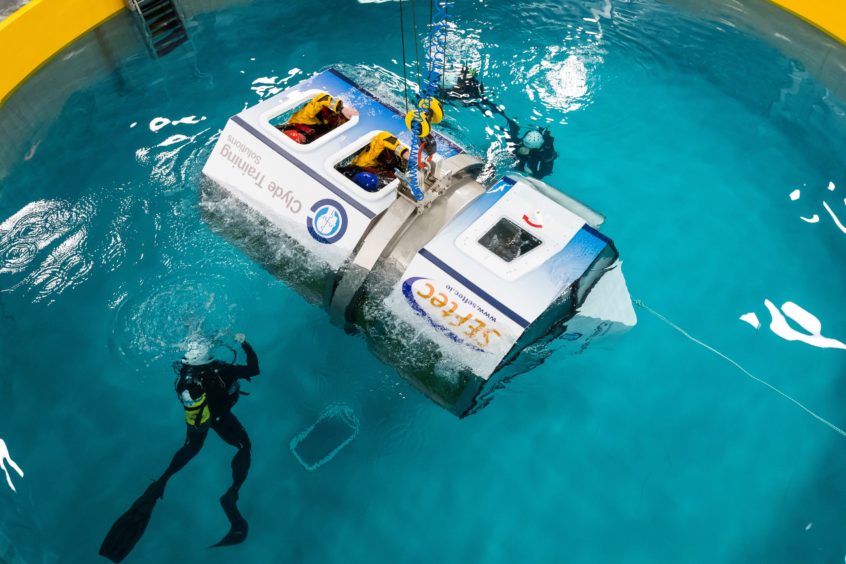 Global skills organisation OPITO has launched a new initiative to help seafarers make a move into the oil and gas industry.
The scheme, which is being undertaken in partnership with the Merchant Navy Training Board (MNTB), aims to highlight the links between BOSIET training requirement for offshore workers and the maritime industry's STCW95/2010 certification.
It's hoped that crossovers around basic safety and emergency response between the two industries will make it easier for employees to broaden their career options.
In the past seafarers looking to make the switch to oil and gas have been hampered by disparities in training practices and procedures.
Known as the OPITO STCW95/2010 Conversion, the initiative will be delivered via a one-day course.
Participants will be given an insight into the specific hazards of working offshore, including helicopter safety and escape, evacuation, firefighting and self-rescue.
John McDonald, chief executive of OPITO, said: "There are many commonalities that already exist between the maritime, and oil and gas sectors; not least the fact that both are fortunate to benefit from a professional, highly skilled and capable workforce.
"As we transition towards a lower carbon future, and as highlighted in our most recent skills landscape report, our success will depend on our ability to collaborate across industries to ensure the availability of a flexible and multi-skilled workforce.
"That is what our strategic partnership with the MNTB and the introduction of this new standard sets out to achieve, marking an important first step in that direction."
Kathryn Neilson, director MNTB, said: "Through our ongoing collaboration with OPITO, we identified the opportunity to create a training programme that will enable marine personnel to more readily bring their skills and experiences to the table in the oil and gas industry.
"The focus for both our organisations has always been on the provision of quality training and the creation of a safer working environment for those employed across our industries, and this is just the start of a what promises to be a very effective partnership."
The launch of the new course follows a successful pilot earlier this year at Clyde Training Solutions on the outskirts of Glasgow.
Kris McDonald, Training Centre Manager at Clyde Training Solutions, said: "The new OPITO BOSIET with CA-EBS – [STCW 95/2010 Conversion] demonstrates innovative cross-industry collaboration that will benefit marine personnel moving across to the oil and gas sector.
"As a fully certified international offshore, marine and renewables training centre, we are uniquely placed to deliver a comprehensive, multi-industry training offering, and are proud to have been successfully certified by OPITO as the first training provider in the world to offer this new Training Standard."