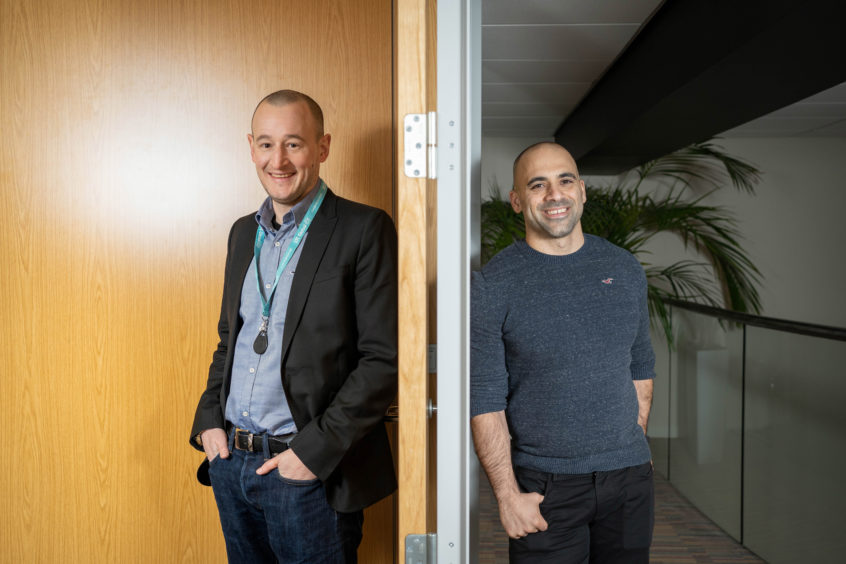 Two firms based in Aberdeen – the business performance improvement specialist STC Global and software development services company Insiso – have merged to create STC Insiso.
The enlarged business, based in Provender House on Waterloo Quay, is targeting revenue of more than £3 million this year.
STC Global and Insiso employed 15 and 10 people respectively, creating a 25-strong workforce – led by STC Global managing director Mark Rushton – post-merger.
Arrash Nekonam, who owned and was managing director of Insiso, is now technology director of STC Insiso.
The new business is owned by five shareholders – Mr Rushton, Mr Nekonam, creative director Douglas Leith, operations director Alan Smith and performance director Steve Holmes.
STC Global turned over £1.85 million in its last financial year, with Insiso notching up sales of £900,000.
A spokeswoman for STC Insiso described the merger as a share swap deal.
Mr Rushton said: "Having worked together previously on a range of projects, most recently Tracepass, our mobile screening app for businesses to monitor employees for any Covid-19 symptoms, we realised that together we're stronger."