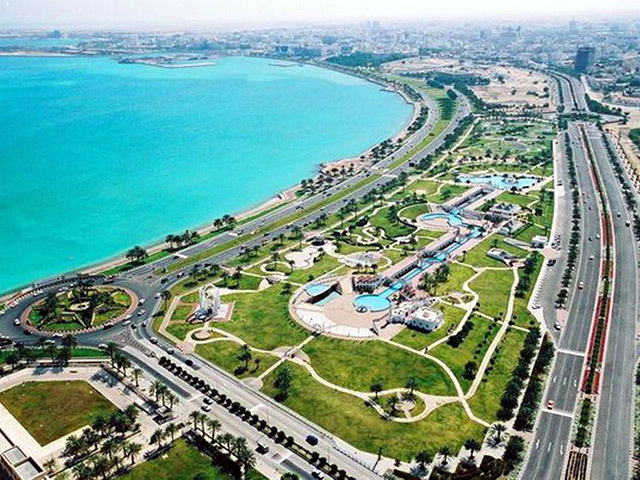 The president and chief executive of Qatar Petroleum has called on oil and gas leaders to convert current challenges facing the industry into opportunities for future development.
Speaking at the opening session of the 9th International Petroleum Technology Conference, in Doha, Saad Sherida Al-Kaabi, said: "The petroleum industry has and will always be an international industry that affects and is affected by all economical and political turmoil.
"It requires a massive and continuous investment and continuous advancement in technology. Our projects always need longer time to starts showing a real return in investment."
This week, 5,000 oil and gas professionals from over 450 companies and 50 countries are meeting in Doha to discuss how technology will help deliver a sustainable, low carbon future.
IPTC will see business leaders discussing the challenge of fitting fossil fuels into a long-term energy mix that sees green energy take a far greater role that ever before.
In his keynote speech Shell chief executive Ben Van Beurden said technology would continue to be one of the most crucial factors in combating climate change.
Oil and gas professionals are aware the world will need hydrocarbons for generations to come and the world's energy demands are predicted to double between 2000 and 2050.
Taking place at the Qatar National Convention Centre, the conference, themed Technology and Partnerships for a Sustainable Energy Future, is hosted by Qatar Petroleum, co-hosted by Shell.
Participants will also experience a showcase of leading-edge technology and innovations at the event's exhibition. There are more than 230 papers being discussed.
Qatar Prime Minister Sheikh Abdulla bin Nasser bin Khalifa Al Thani, said: "The State of Qatar is still on track to optimise its natural resources to meet global demand, despite the new price structure in the energy markets".
He continued: "Any fluctuation that is not linked to supply and demand will not be in the interests of producers or consumers in the long term".
Mohammed bin Saleh Al-Sada, minister of energy and industry, praised the theme of this year's IPTC, adding that it was on the top priority list of any nation striving to achieve progress: "The world today needs to maximise the utilisation of modern and new technologies to reduce capital and operational expenditure".
He added that a billion dollar project is on-going to recover more than 90% of the gas flared at LNG loading jetties at Ras Laffan Port.
Later in the morning, the first of two CEO Plenary Sessions saw global industry heavyweights including the chief executives of Saudi Aramco, Qatar Petroleum, Shell, Total, and ConocoPhillips, discussing how investment in clean technology (such as carbon capture and storage) can deliver a sustainable energy future.
Recommended for you

Sanjoy Sen: Next PM should ensure Britain can withstand future energy shocks