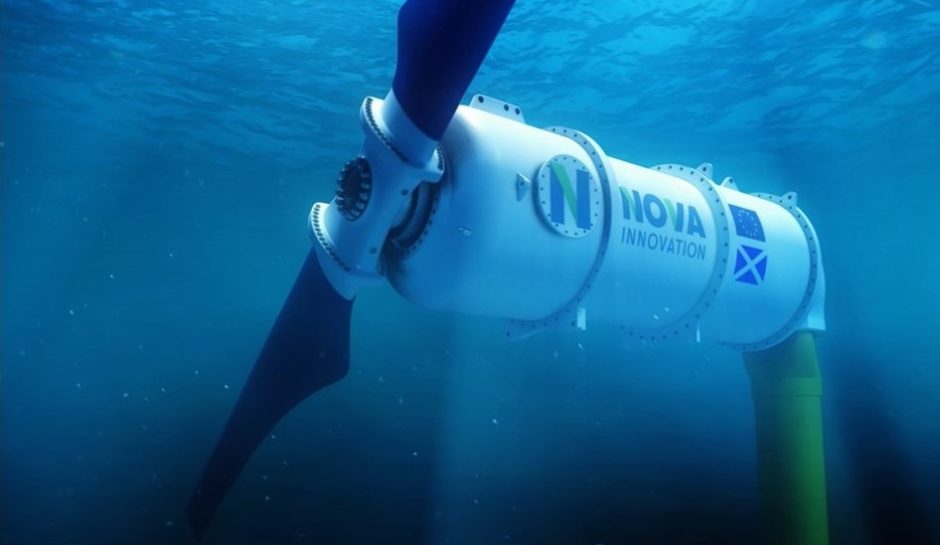 Edinburgh-headquartered tidal energy firm Nova Innovation has announced the completion of a project aiming to reducing the cost of the technology by 30%.
The company, who launched the world's first offshore array of tidal power turbines at Shetland's Bluemull Sound in 2016, said it has completed subsea testing at Babcock's Rosyth Site, near Dunfermline.
Nova's three-year Tidal Turbine Power Take-off Accelerator (TiPA) project hopes to reduce the cost of tidal power by 30% through increased efficiency and long-term reliability testing.
Seven European firms are part of the project, including Siemens, Aberdeen-headquartered Wood, Edinburgh University, SKF, Delft Technical University and RWTH Aachen University.
Simon Forrest, chief executive Nova Innovation, said: "We know we need to develop more sources of clean energy if we are to build a sustainable future.
"The UK has one of the largest tidal resources in the world, with more than 50% of Europe's total.
"Generating electricity from our tides will be a cornerstone of our future energy system – clean, renewable and completely predictable."
Nova Innovation announced in May that its Shetland tidal array had reduced operational costs of the technology by 15% – more than a quarter of the way to its 40% forecast by 2022.
It said the success of the project could "spark an explosion of interest" in tidal power from global investors.
Mr Forrest added: "Tidal energy is no longer a question of 'if' it happens – it is already happening.
"The question is now how quickly we can reduce costs to capture this global market.
"Our projects are demonstrating that it is becoming economically viable to use the tides to generate electricity, and the successful testing of our power take-off subsystem means the TiPA project is on-track to reduce the cost of tidal energy by 30%."
Recommended for you

Fife's new FastBlade test centre to help speed up tidal energy development