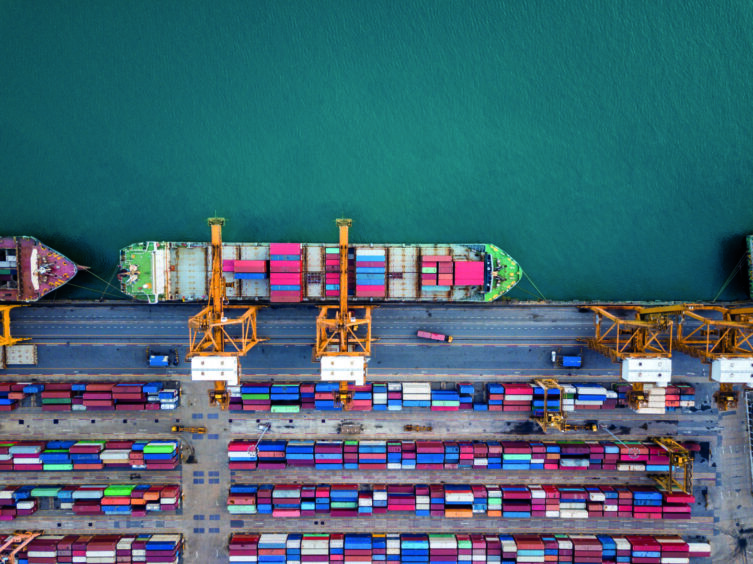 STC INSISO, a leading provider of risk control and assurance software and services, has announced the launch of its latest COMET suite product, COMET Supply Chain, previously known as Vendorse.
The decision to rename the product has occurred as part of the company's continuous efforts to streamline its product and service offering. This complete cloud-based platform empowers organisations to manage and risk assess their supply chain effectively.
Recently, the firm won two coveted contracts with Coretrax and ICR to provide COMET Supply Chain's end-to-end solutions. This includes preloading the COMET Supply Chain system with existing supplier information and working closely with the client's stakeholders to configure and integrate the system.
COMET Supply Chain software helps organisations achieve supply chain compliance by ensuring completion of designated actions, highlighting latest policies and procedures, and keeping respective profiles up to date. It is also designed to streamline the supplier onboarding process, facilitate supplier reviews, conduct risk assessments, and track supplier actions. It is fully customisable, ensuring the platform meets the unique needs of any organisation.
Supplier onboarding is simplified by requesting suppliers to complete their profiles through an easy-to-use interface, ensuring compliance and risk mitigation.
A built-in notification and reminder system in the software ensures timely completion of actions with minimal intervention.
COMET is the answer for Total Waste Management Alliance
One of STC INSISO's longest-standing COMET Supply Chain customers is Total Waste Management Alliance Limited. Like many businesses, the global company historically managed their approved suppliers using spreadsheets for each region. This was very time consuming and added no real value to the supplier onboarding process and managing the approved vendors list. Couple this with vendors potentially being contacted several times by different regions, it was inefficient and a very dated process.
The company identified a need for an integrated solution suitable for its global operations. John Toshack, TWMA's global supply chain manager, said: "We engaged with STC INSISO after learning that they had a cloud-based solution with the capability to manage all aspects that we were looking for, with a customisable platform to fit our global business needs.
"All stages of managing a new supplier request from initial contact to final approval are within one platform, incorporating requirements for document upload and review, risk rating, QHSE and legal controls.
"All up-to-date policies and procedures are available for vendor review, acceptance, and ongoing management within the one vendor card, giving us greater visibility and control.
"We have been using STC INSISO's supply chain platform for over two years now and without a doubt it has saved us time, effort,and costs globally. It's a great tool to showcase, notably when presenting the process to customers, demonstrating how we manage our supply chain partners, with visible audit trails. We now have a one-stop effiecient global solution."
Furthermore, COMET Supply Chain is one of the most secure tools of its kind; it is hosted on Microsoft Azure, adding an additional layer of cyber protection, and is fully autonomous.
The STC INSISO team are experts in developing and delivering software and services that help business in a range of industries, to control risk and assure operations.
From its Aberdeen HQ, the team support clients in leading organisations within sectors including the international energy industries, rail, construction, technology, and utilities.
They have developed a deep understanding of the obstacles encountered in business and deliver tailored end-to-end solutions to overcome these.
---
■ For more information on COMET Supply Chain, visit the COMET website.
Recommended for you

Stranded gas tanker in Australia could cause rise in global LNG prices