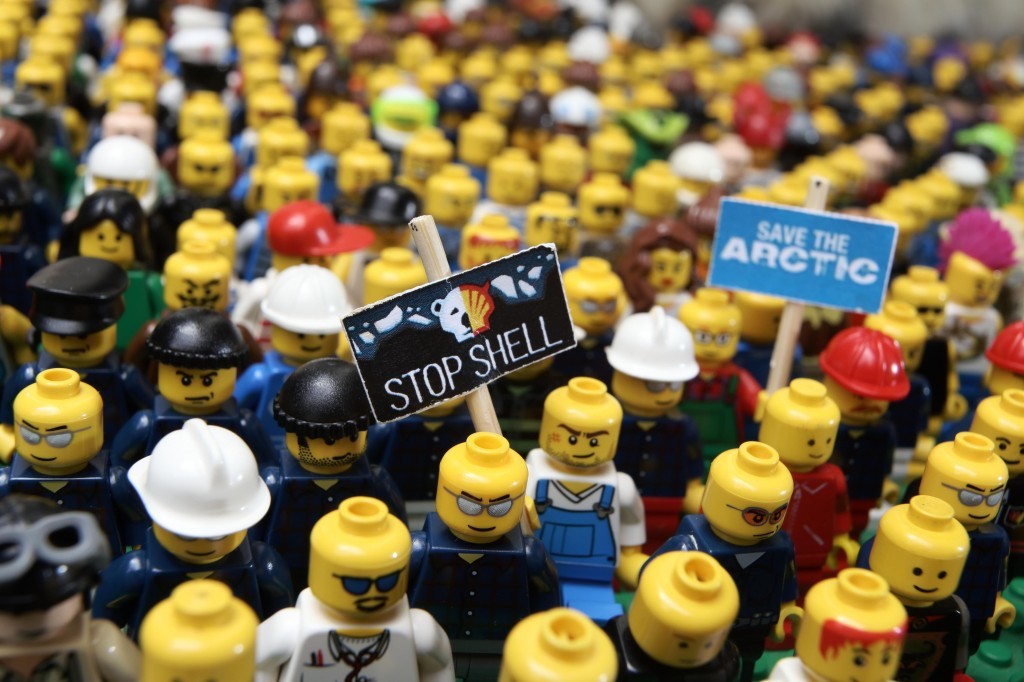 Danish toy giant Lego has decided not to renew its commercial relationship with oil giant Shell following a targeted campaign by Greenpeace about its Arctic drilling plans.
Environmental group Greenpeace campaigned outside the London headquarters with pictures of Lego scenes which had been doctored to highlight Shell's Arctic activities.
Earlier this year Greenpeace released information which claimed that, since 2012, 16 million Shell-branded Lego toys have been sold or given away at petrol stations in 26 countries.
The commercial deal between the two companies was reportedly worth $116million, while another deal was set to start this year.
Now Lego have released a statement which said that while it would honour its current commitments with Shell it would not be striking any new deals with the company.
Jørgen Vig Knudstorp, chief executive officer of the LEGO Group, said: "Children are our major concern and the central focus of our company. We are determined to leave a positive impact on society and the planet that children will inherit.
"Our unique contribution is through inspiring and developing children by delivering creative play experiences all over the world.
"A co-promotion like the one with Shell is one of many ways we are able to bring LEGO bricks into the hands of more children and deliver on our promise of creative play.
"The Greenpeace campaign uses the LEGO brand to target Shell.
"As we have stated before, we firmly believe Greenpeace ought to have a direct conversation with Shell.
"The LEGO brand, and everyone who enjoys creative play, should never have become part of Greenpeace's dispute with Shell.
"Our stakeholders have high expectations to the way we operate. So do we.
"We do not agree with the tactics used by Greenpeace that may have created misunderstandings among our stakeholders about the way we operate; and we want to ensure that our attention is not diverted from our commitment to delivering creative and inspiring play experiences."
Mr Vig Knudstorp said they company did not want to be part of any campaign with Greenpeace and would not be commenting any further on the campaign.
A Shell spokeswoman said the co-promotion with Lego had been a "great success" but said it did not comment on contractual matters.
She said: "We respect the right of individuals and organisations to engage in a free and frank exchange of views about meeting the world's growing energy needs.
"Recognising the right of individuals to express their point of view, we only ask that they do so in a manner that is lawful and does not place their safety or the safety of others at risk."
John Sauven, executive director of Greenpeace UK, said the campaign had received overwhelming support from the public.
He said: "It did touch a bit of a raw nerve about the partnership between the two companies that people thought was completely inappropriate – for a toy company like Lego to partner with an oil corporation – which is a sign of changes that are happening in public attitudes towards fossil fuel companies."
Recommended for you

Philippines pushing for upstream renaissance