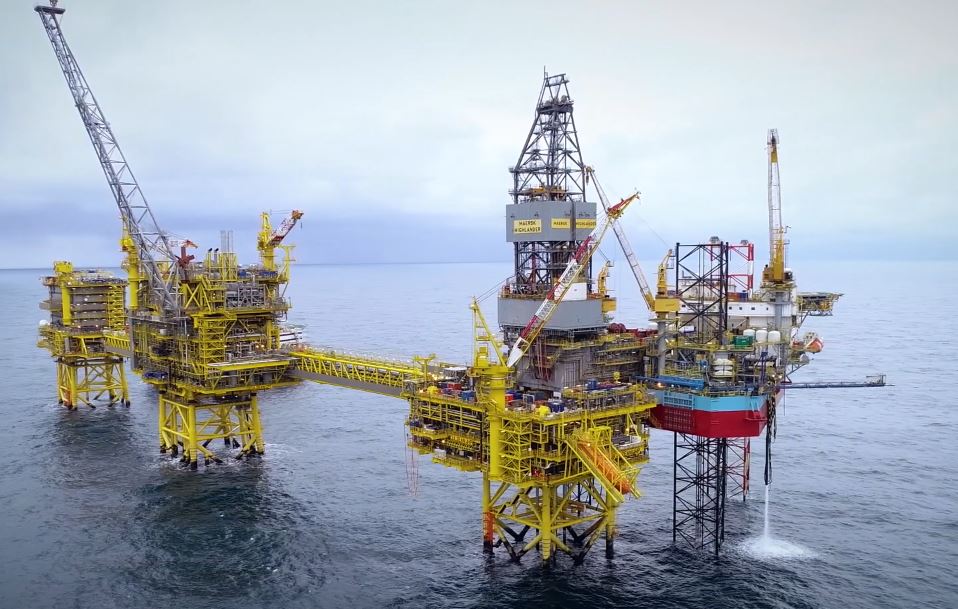 Flights have been temporarily suspended to one of the UK's largest offshore gas fields after a suspected coronavirus case at an adjacent drilling rig.
Maersk Drilling has quarantined four workers on board its Maersk Highlander vessel, which is connected to the Total-operated Culzean field.
Total has suspended flights to the field for the time being and is "monitoring the situation and working closely with Maersk Drilling".
A Babcock Offshore flight, due to arrive at the field this morning, was cancelled.
Maersk Drilling said a "third-party employee" on board has exhibited symptoms of Covid-19 and has been isolated, along with three others who have been in close contact with him.
All four are now being assessed by medical staff on the rig.
ALSO READ: North Sea firms reduce offshore crews in bid to prevent coronavirus spread
Maersk Highlander is on a five-year contract with Total at the Culzean field, and is connected via the wellhead platform.
That does not necessarily mean that the rig workers will have come in contact with those on the Culzean.
A Maersk Drilling spokesman said: "All four are being assessed and receive medical care from the medical personnel on board Maersk Highlander. Our primary concern remains the wellbeing of everyone on board the rig, and we are taking all necessary precautions to protect their health.
"At the moment, flights to Maersk Highlander have been suspended. We are following guidance from the authorities, and we are working with providers to ensure that we can return individuals to the shore should that become necessary."
Culzean lies 140 miles east of Aberdeen.
A spokesman for Total said: "Following reports of a suspected case of Covid-19 (Coronavirus) on the Maersk Highlander drilling rig, Total did not fly this morning's regular crew change flight out to the Culzean field where Maersk Highlander is currently operating.
"We are monitoring the situation and working closely with Maersk Drilling."
Culzean achieved first gas last summer and is capable of producing up to 5% of the UK's total demand.