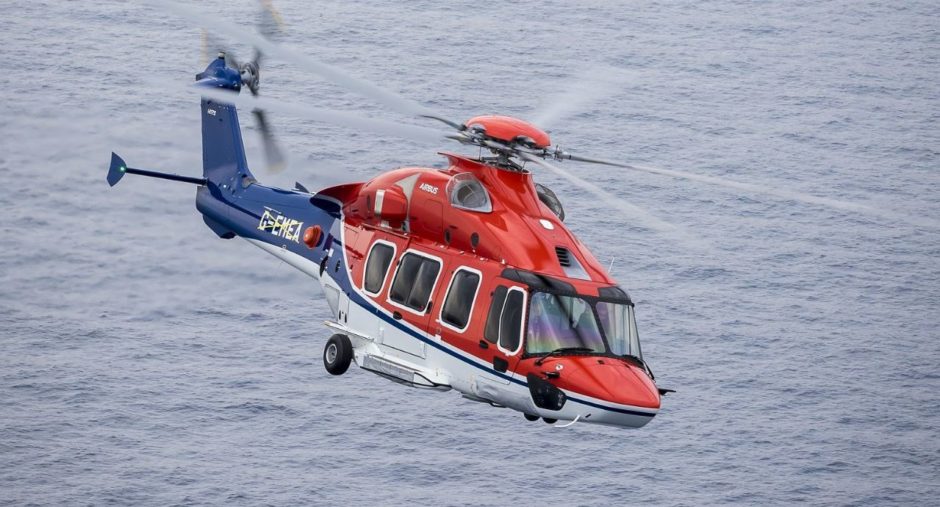 A group of North Sea operators have struck a deal with a helicopter operator to bring confirmed and suspected Covid-19 sufferers back to shore.
CHC Helicopter will start providing the new, dedicated service this week.
Operators Total, Shell, CNR, Taqa, Spirit Energy, Equinor and EnQuest will be able to call upon the aircraft, unofficially dubbed the 'corona copter'.
And other North Sea platform operators are in talks with different helicopter companies in an effort to broaden the service.
Under an existing arrangement, search and rescue helicopters will remove a person from an offshore installation if their condition is life-threatening.
But until now, returning suspected or confirmed cases — whose condition is not life-threatening — back to shore for treatment was a predicament.
That's because operators of commercial flights would not send helicopters to platforms due to concerns for their pilots' safety.
The new service – which has been "fully risk assessed" – solves that problem.
Seats will be removed from the copter to create a space where those with suspected Covid-19 can be isolated from crew, who will have "protective equipment".
Further hygiene procedures and cleaning will be put in place to reduce risk of infection spreading.
Oil and Gas UK said: "Health and safety is a core value across this industry and it is taking strong proactive steps to work together, to do what it can at this difficult time."
Recommended for you

Dozens of North Sea helicopter flights grounded as Storm Eunice hits