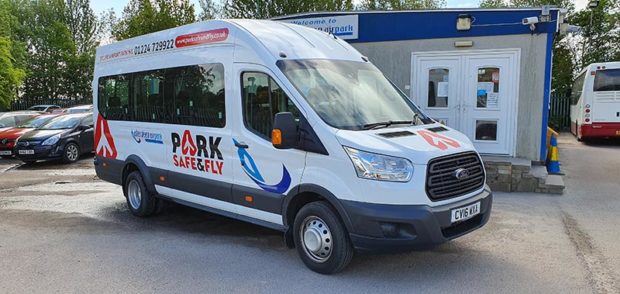 A family-run Aberdeen business is facing closure this week due to the effects of the coronavirus on air travel.
Aberdeen Airpark in Dyce, set up by businessman Garry Macrae 17-and-a-half years ago, said the virus has brought a total halt to customers, including those who work offshore.
The 65-year-old, who was due to retire this year and owns the company with his wife, said they no longer have the means to pay the firm's 20 employees.
He said: "We've had to start turning people away in the last couple of weeks to be honest because the gates just have to be closed, it's as simple as that.
"We haven't got enough to pay the staff. What do you do?
"Our customers have absolutely loved our service and most of them are really disappointed.
"We had one air hostess that has been parking with us for 17 years, she burst into tears."
The business, which can accommodate up to 750 vehicles, will shut its doors permanently on Tuesday.
Around a quarter of the firm's business comes from offshore oil and gas workers, which has also dried up due to platforms being downmanned with the oil price drop.
Mr Macrae said he has "tried so many avenues" to access government support in order to keep the facility running but "it all ends up in a dead end", adding, "I don't know where we stand now".
He said: "There's no point even trying to get this thing up and running, even if there was money, in the next three months, but if we did get government money then we could maybe start up again."
Anyone parked at the site at Cairn Industrial Park has been asked to collect their vehicle by April 9, although there will be arrangements to pick up cars thereafter.
Aberdeen Airport said its long-stay car park continues to serve offshore workers.