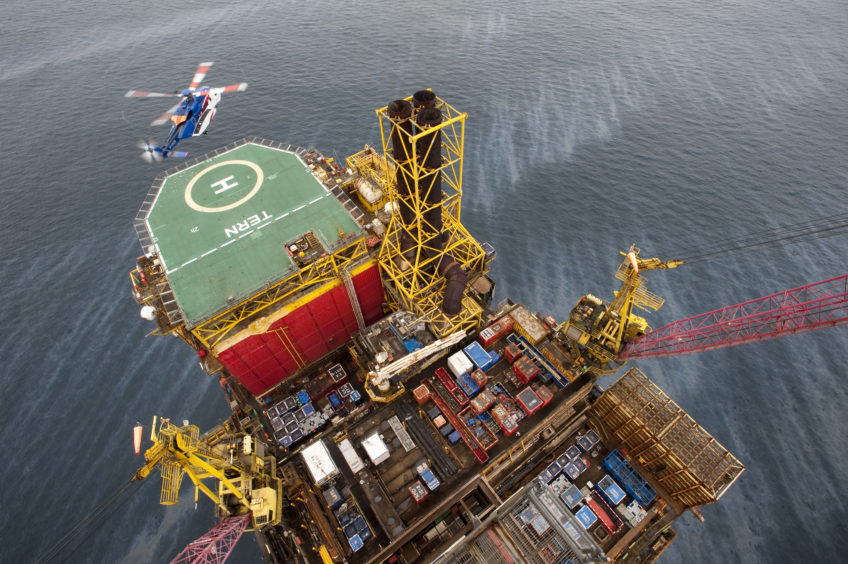 A series of North Sea operators are working to remove cabin sharing offshore "wherever possible" in order to prevent the spread of the coronavirus.
With a growing frequency of suspected covid-19 cases on offshore installations, the RMT union said social distancing is a "big issue" among the workforce.
Taqa, Shell, Repsol Sinopec and Ithaca Energy are among those taking steps to minimise the sharing of cabins, with reduced activity offshore helping to accommodate that.
It comes as one worker, who wished to remain anonymous, complained last week that staff had to share rooms on BP's Clair installation in the West of Shetland, saying this didn't meet government guidelines and his concerns have "fallen on deaf ears".
However, BP said it has been reviewing offshore activity on all of its assets to reduce the number on board.
A spokesman said: "This in turn will allow us to reduce the number of people sharing cabins and promote social distancing, all while maintaining safe and steady operations."
The energy giant has also put in place "robust pre-mobilisation screenings" at the heliport, with a risk assessment against checklists from the UK Government and Oil and Gas UK, as well as temperature checks.
Many offshore installations operate on a 2 + 1 cabin basis in which two people share a cabin for the night, while another nightshift employee uses it in the day.
Industry body Oil and Gas UK has been advising operators to reduce sharing wherever possible.
Last week Orkney and Shetland MP Alistair Carmichael said some of his constituents who work offshore were concerned that may be in an environment "where they are not properly protected".
Repsol Sinopec Resources UK said it was are "seeking to minimise cabin sharing wherever possible", adding that "managing platform staffing levels and shifts to enable safe practice of social distancing".
Taqa said that, as well as pre-flight temperature checks and increased cleaning offshore, it was "encouraging crew to keep two metres apart whenever practicable" and offering single occupancy cabins wherever it can.
It is understood that Chrysaor, the UK's largest offshore oil and gas producer, also has a number of single occupancy cabins for those needing to self-isolate.
Shell said it has "taken measures to implement social distancing offshore, including in social areas, cabins and at work".
Last week Ithaca Energy confirmed plans to reduce manning levels on its Alba and Captain fields to allow single occupancy cabins and prevent the virus' spread, however this may lead to the loss of nearly 50 jobs at oilfield services firm Archer who was on contract there.
RMT regional organiser Jake Molloy said there are "good examples and bad examples" with some operators moving away from the 2+1 cabin model, and others not.
He added:  "There are lots of issues about social distancing in that environment and you've got to find that balance as well.
"The helicopter isn't two metres wide so, realistically, it's impossible to achieve government standards but what you must do, in the event you can't, is obviously mitigate the risks.
"There is a lot of concern there and how we manage it is going to be difficult. We're not criticising anybody at this stage, we're just saying we really need to get a grip of it and manage it more effectively to deal with the quite obvious and understandable concerns."
Recommended for you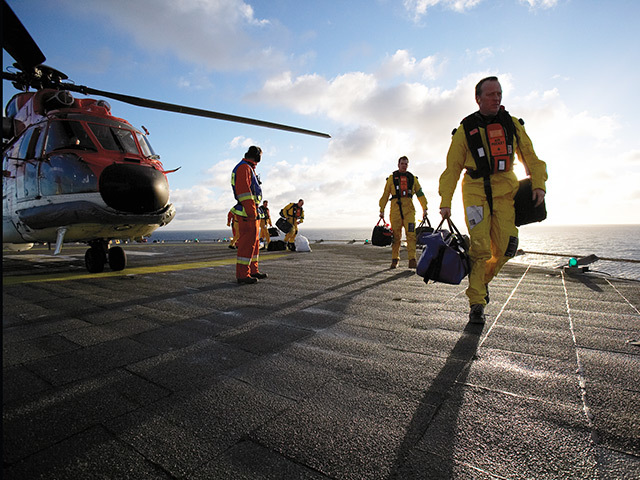 OGUK makes vaccine push after spike in offshore Covid evacuations