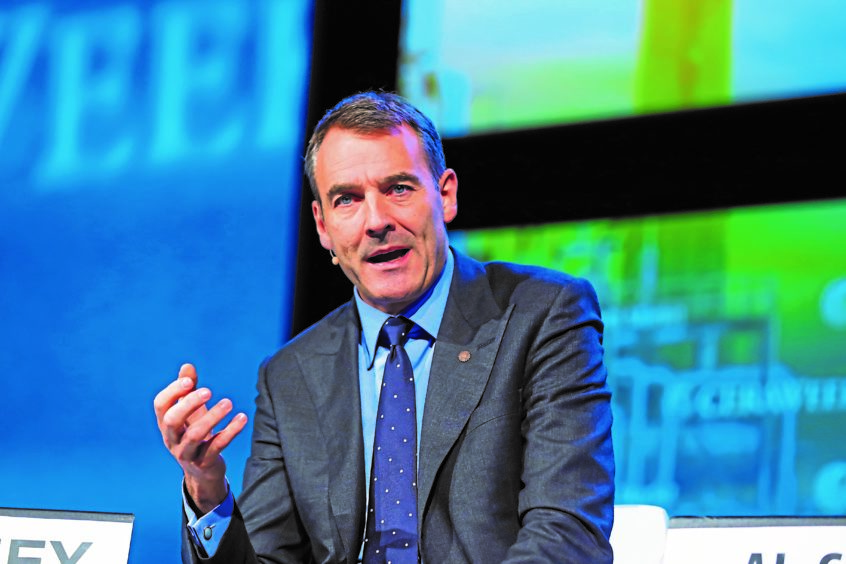 Energy giant BP has announced a 25% cut in spending in response to the coronavirus outbreak.
In an update this morning, the firm said it expects capital spend to be around $12billion for 2020, down by a quarter from previous full-year guidance.
The upstream business will have a $1billion cut in spending on "short-cycle" onshore activity, as well as deferral of exploration and appraisal work and "optimisation of major project spending".
BP has already stated that workers' jobs will be safe for at least three months.
It comes as the price of oil has plummeted to a 18-year-low this week, with fellow oil major Shell warning of a significant drop in cash flow as a result.
BP said its upstream production will be reduced by around 70,000 attributable to its US onshore oil and gas business, BPX Energy, with full-year 2020 production expected to be lower than last year.
The firm said it has around $32bn in cash and undrawn credit facilities as of the end of the first quarter of last year to weather the storm.
Looking ahead to its first quarter results, BP said it is monitoring the impact of Covid-19 but there "was no significant operational impact" at the start of the year.
However "this could change through the second quarter", it added.
The downstream business is expected to be impacted by the "significant and growing decline" for fuels.
Chief executive Bernard Looney said: "I am just as confident that the world will emerge stronger as well. As hard as that may seem today, we will get through this and learn important lessons in the process. We are seeing the best of people.
"We are coming together as a global community. We can come out of this crisis closer, more collaborative, and more caring, with all the benefits that brings for society and the planet."
Activist group Greenpeace said it hopes BP will extend the same promise of retaining jobs to the contractors on its North Sea rigs amid the cost cuts.
Climate campaigner Fiona Nicholls said: "We hope that as well as BP protecting its staff from virus-related redundancies, it extends the same promise to its contracted workers in the North Sea.
"This health crisis has made clear how unstable the oil and gas sectors are, and it's vital that all workers in those industries are protected."
Recommended for you
X

Maurel halts Ezanga drilling