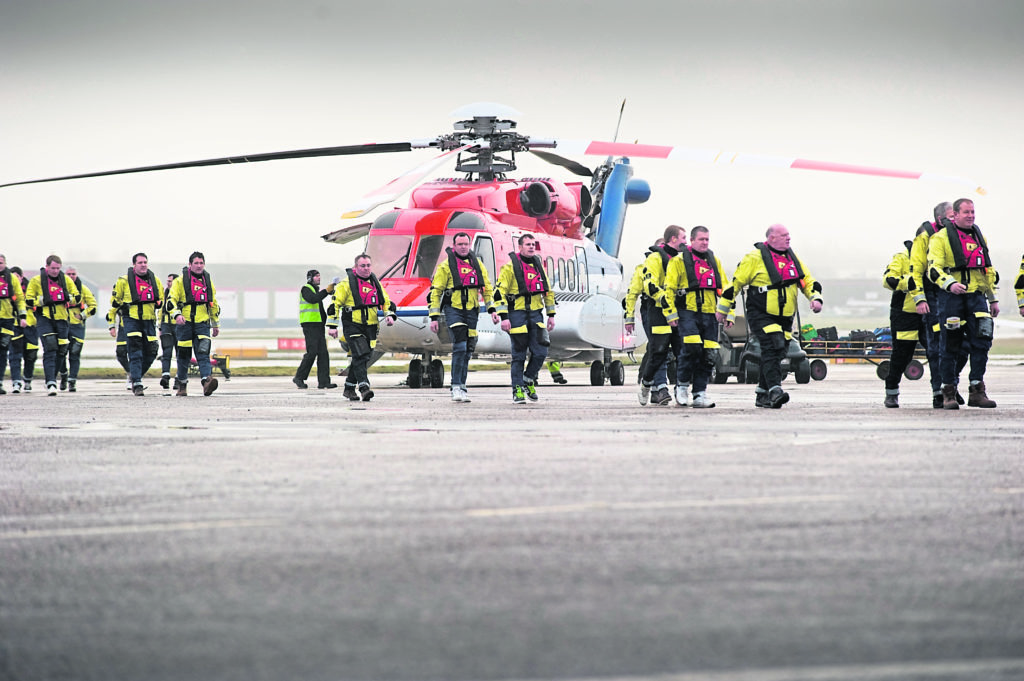 Oil and Gas UK (OGUK) has insisted temperature checks and social distancing "do work" as a Covid-19 safety measure for offshore helicopter flights, despite concerns from workers and unions over the practices.
Trevor Stapleton, OGUK HSE director, said the current coronavirus measures implemented by North Sea operators follow current Health Protection Scotland guidance and are keeping North Sea workers safe.
He did say that the measures could never be "no risk" but do mean "less risk" to crew members.
GMB Union last night called on OGUK and North Sea operators to do more to "protect workers safety" and "go the extra mile".
It claimed checks often "only pick up the temperature of workers on the day", not whether they have contracted Covid-19.
Mr Stapleton said: "Temperature checks do work. Just because you've been standing outside won't affect if you're suffering from a fever within reason – by and large temperature checks will work.
"When you go into the heliport you will have been cleared and assessed as asymptomatic and once you are asymptomatic the advice from Health Protection Scotland is that you are at an extremely low risk of transmitting the virus.
"It's not no risk, but it is certainly less risk."
Mr Stapleton added that he was waiting on "formal guidance" from Health Protection Scotland on further social distancing measures.
He said: "Some operators have taken a slightly different approach, such as the Norway approach, and are looking for a little more self-isolation – that's their right to do that as a client.
"If it's a Category B flight – a flight that is coming back from offshore to onshore, and if there are concerns where people might have been in contact with an individual that is suspected of having Covid-19 – in those cases then we will have social distancing within the helicopter."
Last night, Dominic Pritchard, GMB official for the offshore sector, said: "Temperature checks only pick up on the day.
"We've raised these concerns with OGUK and we take the complaints of our members extremely seriously.
"The UK Government is emphatic that it is the employer's responsibility to enforce social distancing.
"Oil companies should be doing more to protect workers – this should be happening regardless of what industry you are in.
"We're asking for operators at all points to step up and go the extra mile in terms of safety – we're in the middle of a pandemic here."
Mr Pritchard urged OGUK to promote oil giant BP's best practice measures for social distancing and the protection of employees.
He added: "Operators are employing workers in a very lucrative sector and the most important asset they have is their employees."