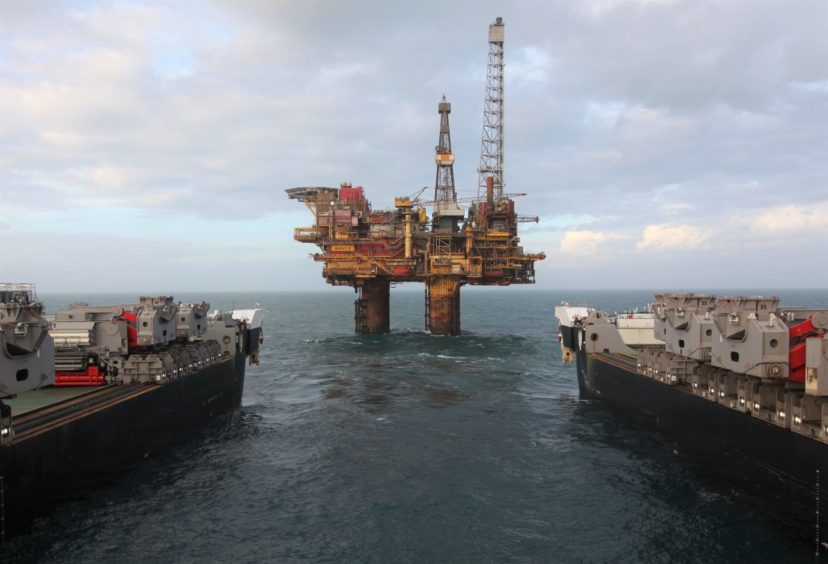 A number of North Sea oil fields will be facing a swifter end to their economic life due to the recent oil price drop, according to a leading petroleum economist.
Professor Alex Kemp, of Aberdeen University, said a number of fields with higher costs – those which are generally more mature or smaller – will likely have their cessation of production dates accelerated in light of Brent crude reaching a 18-year low this week.
The average operating costs in the North Sea is $15 per barrel, with most still covering that with the price now roughly down to $25 due to the coronavirus wiping out global demand.
However, that won't be the case for those developments which generally have higher break-even prices.
Prof Kemp said: "If the oil price continues, not just at $25 but $30, then the economic limit on these fields will be reached a bit earlier. So there could be some movement towards earlier cessation of production. That will happen.
"All of the studies we've done in the past indicate that the cessation of production date is very sensitive to oil prices so mature fields, where operating costs per barrel are quite high, reach the end of their operating lives earlier. That phenomenon will continue."
Prof Kemp expects oil and gas prices may continue to drop in the coming months before a "modest" increase towards the end of the year.
However, despite pressure on major countries like Russia and Saudi Arabia to cut supply, a $30 environment is possible for "quite some years ahead"
He added: "In the very short term over the next several months, I would expect oil and gas prices to be quite, quite low. However, at the end of the year, looking into next year, there may be some modest increase."