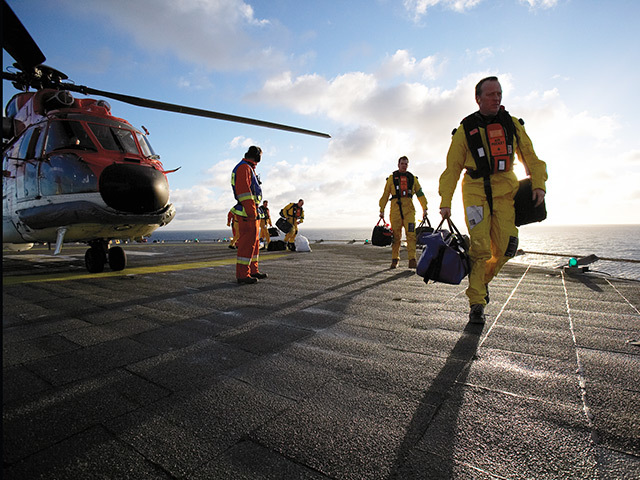 A deal has been reached which will protect the jobs of nearly 3,000 offshore caterers working in the UK North Sea.
Companies who are part of the Catering Offshore Trade Association (COTA) have agreed to furlough workers through the government's job retention scheme amid the Covid-19 pandemic.
COTA is comprised of seven companies; Conntrak, ESS, Entier, Trinity, Aramark, Sodexo and Foss, covering around 2,750 workers.
The deal will ensure that employees will receive the government scheme whereby they are paid 80% of their wages up to £2,500 per month from March 1 for a three-month period.
This will include those who are temporarily downmanned , those who are "shielding" in line with public health guidance or classed as "high risk".
It also covers "ad-hoc" employees who have not worked in the last three months and are not able to do so in the coming period due employment not being available.
Shauna Wright, regional industrial officer of the Unite trade union, said: "Unite Scotland is delighted that all COTA companies in the North Sea have decided to implement the government furlough retention scheme, which we have been campaigning for across all the offshore sector.
"The agreement will relieve the fear and anxiety for hundreds of our members providing catering and ancillary services offshore as their jobs are safe and it will also reduce the financial hardship which a redundancy situation would bring at this time."
It comes as offshore activity has been significantly reduced in light of the pandemic and oil prices recently reaching a 18-year low.
Last week Unite hailed a similar agreement covering around 7,000 workers who are part of the Offshore Contractors Association (OCA) in the UK.
Some companies, including Bilfinger Salamis, had cut workers without furlough before later deciding to offer the scheme.
Recommended for you

The Energy Voice guide to North Sea strike action