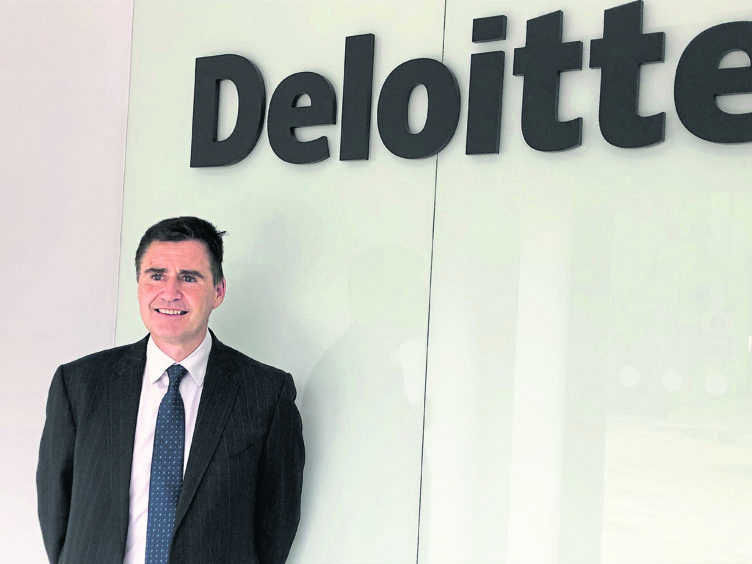 A senior audit and assurance partner at Deloitte said the downturn could be a "catalyst" for change, but oil firms are first taking steps to survive the "uncharted waters".
Graeme Sheils said there will be a "new normal" once the pandemic passes which could help spur on the energy transition, but the immediate goal is stability.
ALSO READ: Energy transition can be 'crucial pathway out of the downturn' says OGA chief
He said there is an "instinct" to defer spending until prices potentially recover to a degree over the next couple of years.
Mr Sheils said: "The natural instinct is, first of all, to look at preservation- to try and make sure their businesses are operationally resilient and to do that they have got to be financially resilient.
"There's a push to preserve cash, maintain liquidity and minimise non-essential spend.  That's got to be the first steps in protecting the underlying business.
"Major capital projects and exploration decisions are on hold. You've got to push things back because you don't want to commit expenditure when cash flows are potentially going to be tight on your business and you need that resilience on your balance sheet."
One recent example has been Shell who last week announced it would defer spending on its major North Sea projects.
However, new habits by consumers, such as more home working once the virus passes, could potentially drop oil demand for transport, office space and other factors, requiring a new balance in power generation.
Mr Sheils, who leads Deloitte's Corporate Audit practice in Scotland and Northern Ireland, added: "We've got changes in demand because of changes in the market and the way we live our lives.
"There will be a new normal once this is all over that will require a different balance.
"People are looking to go through the energy transition and this is creating an opportunity to reset a little bit.
"The challenge in doing it is the cash liquidity to bring in some of the changes."