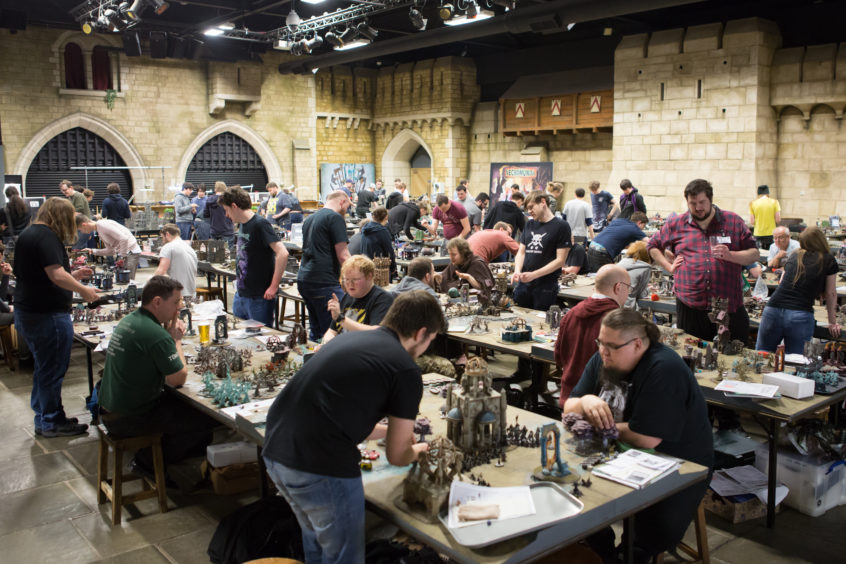 The company that owns the Warhammer tabletop game has become as valuable as the owner of Britain's largest energy supplier.
Centrica, who owns British Gas and North Sea operator Spirit Energy, has seen its share price plunge in light of Covid-19 impacting fuel demand, down from 93pence in January to 37p by 3.30pm yesterday afternoon.
The firm's market capitalisation now sits at £2.1billion, according to the London Stock Exchange and Yahoo Finance, around the same as Games Workshop, as one analyst keenly noted.
https://twitter.com/AlexWhite1812/status/1263442326229323777
Alex White, partner at consultancy Flint Global, took to social media, saying, "Games Workshop, owner of Warhammer, is now worth the same as Centrica, owner of British Gas".
He jokingly added: "How many Goblin Spearmen can I get for a nuclear power plant? Asking for a friend…"
Games Workshop's share price has soared in recent weeks – from £35.90 in mid-March to £65.90 yesterday – rising on the back of online sales, the reopening of some stores globally with social distancing measures, and an estimate that its full-year pre-tax results will be "no less" than £70m.
Centrica, on the other hand, said last month it was withdrawing full-year guidance, removing the shareholder dividend and substantially cutting non-essential costs.
The planned sale of its 69% stake in Spirit Energy, which was due for bids, was put on hold because of the current low oil price environment.  The sale was aimed at reducing Centrica's debt levels, as well as moving to a lower-carbon energy mix.
Oil and gas firms have generally seen share prices slide in light of current events, with some offshore fields facing the possibility of never being developed due to the reduced oil price.