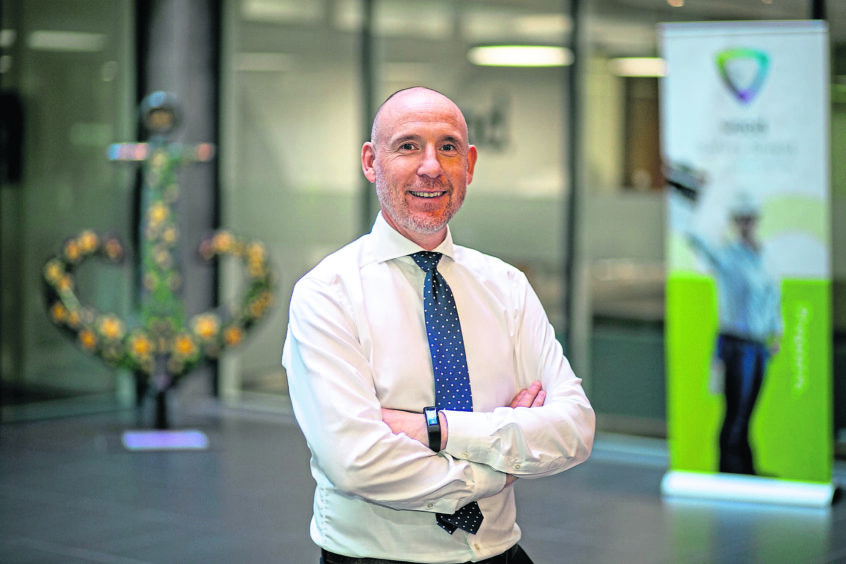 With the right leadership, the new working norms created by the Covid-19 lockdown can help advance the "inclusion agenda", oil industry chiefs said today.
But they warned of the "real risk" that the oil sector could take a step back in some of its commitments to diversity and inclusion (D&I) amid the current low crude price downcycle.
They were speaking during a webinar hosted by Craig Shanaghey, who heads up Oil and Gas UK's D&I task group.
Asked whether Covid had helped or hindered the inclusion agenda, he said: "I'm an optimist. We've heard so much about opportunities on this call.
"We won't know whether it has hindered or helped until into the future but for me it can help."
Mr Shanaghey said that, 10 years ago, one of the other task group members had been asked to "submit a business case" for letting her work from home.
He said the lockdown had "completely changed" attitudes to flexible working.
Mr Shanaghey, president of operations services across Europe and Africa at Wood, also said he felt "inspired" after reading a number of online posts about female leaders "taking matters into their own hands" and "stepping up".
People are also using social media platforms to "call out" bias that can cloud decision making processes.
Ollie Folayan, co-founder of the Association for Black and Minority Ethnic Engineers UK, said the lockdown had shown what people with disabilities "knew all along".
Quoting a columnist from the Seattle Times, he said: "Accommodations that people with disabilities had requested for years were implemented nearly overnight. Jobs that were supposedly impossible to accommodate from home could suddenly be worked remotely."
He added: "The new norm is here and it's hard to believe we will return to business as usual."
He also said the oil and gas industry could "not afford to slow down on D&I".
"We need innovation and impact and it's diversity that gives rise to that," Mr Folayan said.
Findlay Anderson, vice president and general counsel for the global oilfield equipment business, spoke about the challenges of continuing to attract young people into the struggling oil and gas sector.
Mr Anderson said: "There's real risk at this point in market that we take a step back and prioritise looking for experienced people to get us through this period to the detriment of our investment in early career colleagues."
He issued a call for action for organisations to "formally refresh" their commitments supporting people at the start of their careers.
Task group member Mavis Anagboso said the Covid-19 lockdown had in a few weeks achieved progress on flexible working that would otherwise have required complex legislation and months of corporate strategy meetings.
Ms Anagboso, who won the "above and beyond" trophy at the Energy Voice Gold Awards last year, told working parents to "go easy" on themselves and not try to do "everything at once".
She recommended striking up an honest conversation with line managers to set realistic expectations, which might mean working in chunks of a couple of hours so that they can fit in home schooling.
Ms Anagboso, who told listeners she had been made redundant in the last week, said career progressions were rarely linear and advised people to prepare for change and embrace opportunities ahead.
Recommended for you

Industry talent to be recognised at OGUK Awards as finalists announced