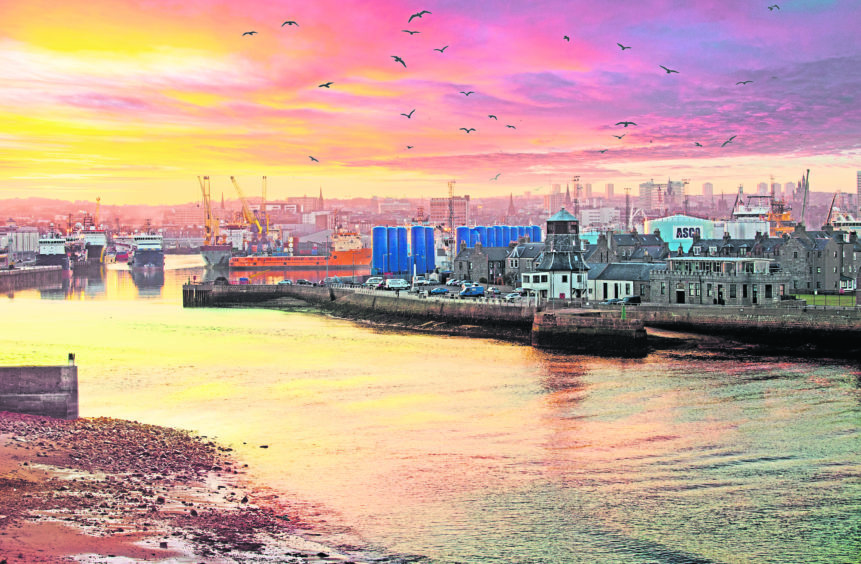 A marine and risk consultancy firm is offering struggling businesses in the north-east a helping hand to try and support them through the pandemic.
The team at Aberdeen-based Marex is poised and ready to offer support and advice free or at a reduced cost to assist small companies, organisations and charities get ready for reopening.
The economic impact of Covid-19 has forced firms across the city to scrimp and save wherever possible.
And with Aberdeen now on localised lockdown, the strain on finances doesn't appear to be letting up anytime soon.
Karen McDougall, director at Marex, said the current situation presents them with an opportunity to help others in the community in line with the firm's ethos.
She said: "We have just completed a risk assessment for the Seafarers Centre which is a wonderful charity and one we've been great supporters of for many years.
"We were approached by the organisation's chaplain, Reverend Howard Drysdale some weeks ago to ask if we would do it. We were delighted to help him and did so free of charge.
"It's an opportunity to help the community. Marix has been around for 20 years and I felt quite strongly that the skills we've got in house should be used to help small businesses.
"I said to the team that anyone approached us who was struggling and needed our help, and we were able to cover our costs, then we would help them free of charge."
Ms McDougall thinks a risk assessment could be particularly useful for bars in the city that are yet to open or have been forced to re-shut their doors following the emergence of a Covid-19 cluster in Aberdeen.
But she's keen to stress that Marex cannot offer their services free to everyone and can only do so for firms or charities that are really struggling.
Ms McDougall said: "I would love to say we can offer our services freely but we are a small company and that would have been a challenge however, feeling strongly, we don't wish to profit out of this crisis we cut our costs, covering only our overheads, to a minimum.
"For the Seafarers Centre we donated this service and would look to doing the same for other similar charitable organisations.
"One might cancel out the other so if a large company asked us to carry out a risk assessment it might cover a number of smaller firms that don't have the funds."