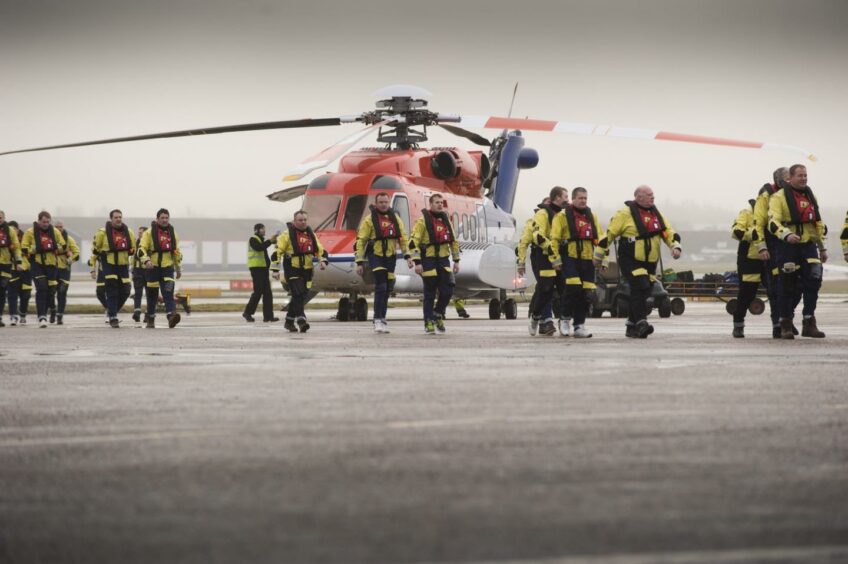 North Sea oil and gas workers have been urged to get vaccinated against Covid as cases of the omicron variant surge in the UK.
Industry body Oil and Gas UK (OGUK) has issued a notice, stating the vaccine remains a "critical line of defence" to ensure the industry can provide fuel and power to the country over winter.
Earlier this week, Prime Minister Boris Johnson said there was a "tidal wave of Omicron coming," as the UK's Covid alert level was raised to four, which was last seen in May, meaning a high or rising level of transmission.
The UK Government said this week that infections were doubling every two to three days.
Westminster and the Scottish Government are implementing booster programmes to offer jabs to everyone over 18 before the new year, which is expected to boost immunity against the variant.
Meanwhile, the weekly number of people working offshore has risen in recent months to around 10,000, OGUK said in an HSE report issued this week, having dropped from 12,500 down to just 7,500 during the height of Covid.
HSE director Trevor Stapleton urged workers to get fully immunised, unless there are clear reasons why they cannot.
He said: "Our people have worked hard throughout the pandemic to provide power and fuel to millions across the UK.
"With 10,000 people working on hundreds of gas and oil rigs across the North Sea at any one time, the vaccine remains a critical line of defence and we urge all of those working offshore and onshore to get their vaccination including any booster.
"All industries have had to work hard to protect their people, but the offshore sector is an especially complex and challenging environment. We continue to closely monitor cases and our extensive safeguards and work closely with regulators and governments to protect our people and energy security."
Covid has brought issues for numerous North Sea platforms, with major breakouts on installations including the Shell Shearwater production hub in July, which saw 120 cases linked to an outbreak.
Shell has been reported as weighing up a jab or job policy, however the first company to bring it into force was CNR International, announcing the move in October with effect from December 1.
Industry legal experts have warned that such a policy will inevitably create legal challenge.
In October, Andrew Knight, partner at Burness Paull, said: "Where the policy is being introduced by an operator, those risks will be replicated down the supply chain for all employers who provide personnel to the platform and who will presumably be expected to comply."
Recommended for you

Long COVID in the workplace