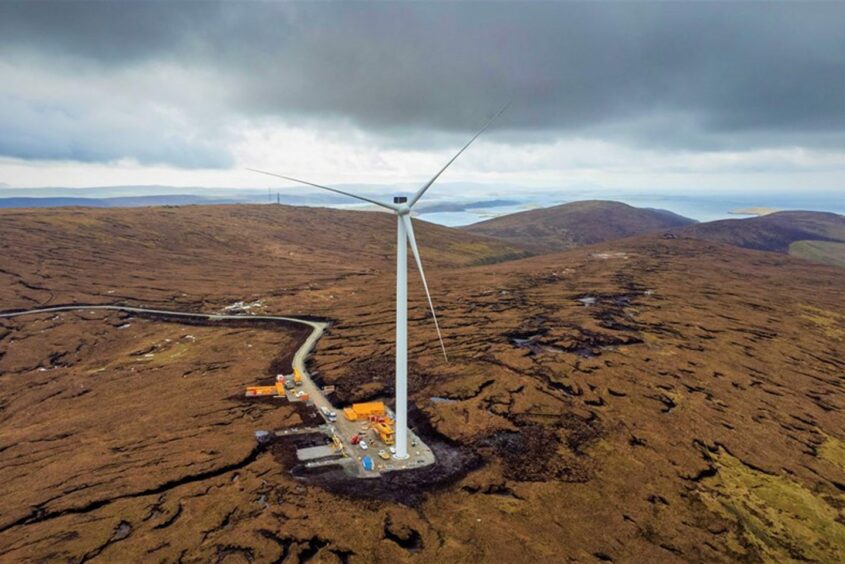 Scottish Renewables has announced the shortlisted nominees for the 2023 Scottish Green Energy Awards, set to be held on November 30 in Edinburgh.
Scottish Renewables said will honour individuals and organisations who have "risen to the challenge of ensuring Scotland maintains its position as a world leader in clean power".
Among this year's nominees are wind, solar, tidal and pumped storage hydro projects as well as community hubs, an eco-farm and one of Scotland's fastest-growing food brands.
Winners from the 2022 edition included Forth Ports' Dundee renewables hub, Glasgow's ReBlade, Xodus' X-Academy initiative and SSE Renewables, Microsoft and Avanade for their work using AI to assist with puffin and salmon monitoring.
This year's nominees come from Aberdeen, Dundee, Edinburgh, Fife, Glasgow and the Shetland Islands among many other regions.
Celebrating Scottish contributions
Scottish Renewables chief executive Claire Mack she looked forward to "celebrating Scotland's contribution to the economy and the environment".
"I've been absolutely blown away by the outstanding quality of nominations we received for this year's awards," Ms Mack said.
"This only makes the job of the judges even harder and we have had to make some really tough decisions but the shortlist has an abundance of quality, dedication and of course the innovation our industry needs to continue to thrive."
Nominees for the awards include:
Orbital Marine Power, shortlisted for the Outstanding Project Award, is a renewable energy company focused on the development and global application of its pioneering floating turbine technology.
Muirhall Energy, shortlisted for the Contribution to Skills Award, has worked closely with Borders College to give senior high school students, with no previous knowledge of the construction industry, the opportunity to gain real-world experience on the development of an onshore wind farm.
We Hae Meat, shortlisted for the Carbon Reduction Award, and one of Scotland's fastest-growing food brands, has installed a biomass plant and solar panels at its site in Girvan, Ayrshire, to significantly reduce its carbon emissions and help the company to survive Covid and the ongoing energy crisis.
The annual awards see more than 50 individuals, companies and projects vie for prizes in 14 categories at a 1,200-guest ceremony on November 30 in Edinburgh.
The full list of nominees for the 2023 Scottish Green Energy Awards includes:
BEST COMMUNITY PROJECT AWARD
ISKCON Scotland – Krishna Eco Farm
Knoydart Renewables – Knoydart Energy Security Project
SP Energy Networks – Little Kerse Community Sports Hub
Upper Eskdale Development Group
BEST ENGAGEMENT AWARD
Arup – Glenmuckloch Pumped Storage Hydro Scheme
Ripple – Kirk Hill Wind Farm
SSE Renewables – Community Engagement Strategy
Statkraft – Loch Liath Wind Farm
BEST INNOVATION AWARD – NEW TECHNOLOGY PRODUCTS
Balmoral – HexDefence
Geo-Structural Ltd – SQYFlex
Mocean Energy Ltd – Blue X
National Grid ESO, SP Energy Networks & TNEI – Distributed ReStart
BEST INNOVATION AWARD – SOFTWARE AND SERVICES
Arup – SCALE
RES
ORE Catapult – SPARTA
Utopi
CARBON REDUCTION AWARD
Famous Blacksmiths Shop, Gretna Green
Eurowind Energy
The European Nature Trust – Alladale Wilderness Reserve
We Hae Meat
CHAMPION OF RENEWABLES AWARD
Paul O'Brien, DeepWind Cluster/Highlands and Islands Enterprise
Marcus Trinick KC
Ralph Torr, ORE Catapult
CONTRIBUTION TO SKILLS AWARD
ESP
Muirhall Energy
Ocean Winds
University of the Highlands and Islands
OUTSTANDING PROJECT AWARD
FES & Renfrewshire Council – low-carbon heating network for the Advanced Manufacturer Innovation District (AMIDs)
Orbital Marine Power – O2
SSEN Transmission – Inveraray to Crossaig electricity transmission network reinforcement
Statkraft – Keith Greener Grid Park
OUTSTANDING SERVICE AWARD
Arup
EMEC
Realise Energy Services
RES
POSITIVE IMPROVEMENT AWARD
SafetyOn
ScottishPower Renewables
ScottishPower – Recruitment Campaign
SSEN Transmission – Safety, Health and Wellbeing Team
SUSTAINABLE DEVELOPMENT AWARD
EODEX
NatureScot
SMEEF
SSE Renewables – Viking Energy Wind Farm
YOUNG & INSPIRING AWARD
Dr Desen Kirli, University of Edinburgh
Lauren McIntosh, Xodus
Colin Thompson, SSEN Transmission
Chris Coates, Downing Renewable Developments LLP
JUDGES AWARD
Ripple
Eurowind Energy
SP Energy Networks – Little Kerse Community Sports Hub
Recommended for you

Cerulean Winds signs exclusivity agreements for three INTOG floating wind sites