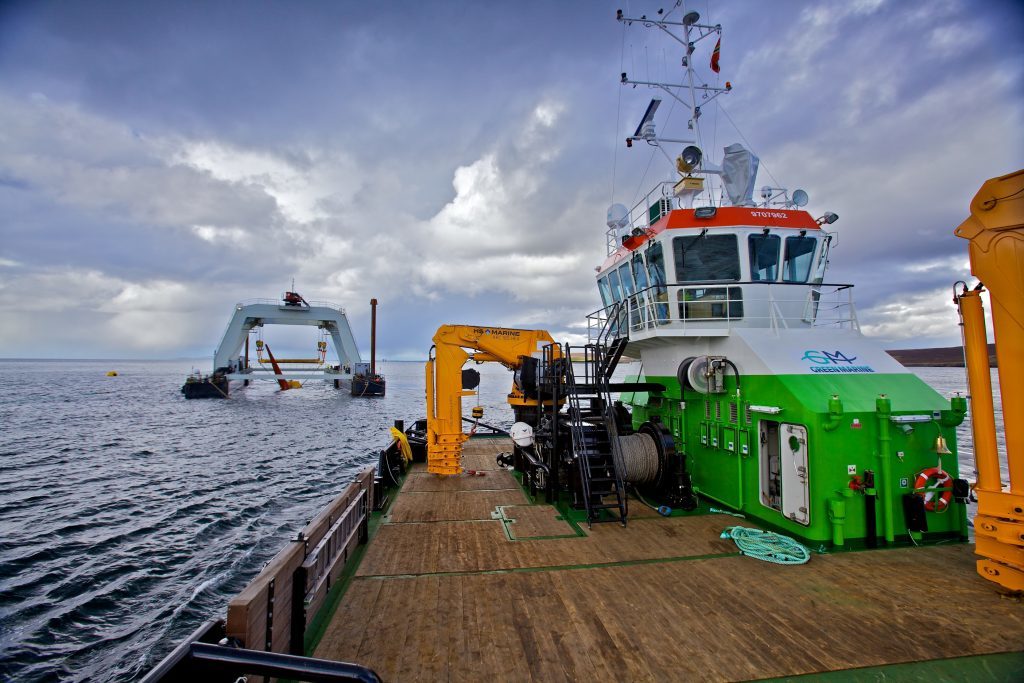 Engineering consultancy Xodus Group has formed a partnership with Orkney based Green Marine to launch a new combined service for the maintenance of offshore renewable assets.
The approach will utilise Xodus' new integrity management software XAMIN to capture and monitor live data from offshore marine assets.
Green Marine will then provide the physical offshore inspection and repair services should something be picked up on.
The one-stop solution aims to improve an asset's overall performance as well as providing efficiencies and preventing downtime.
The collaborative project will target offshore wind, tidal and wave energy devices, cabling and associated infrastructure.
Wim van der Zande, chief executive of Xodus Group said: "We believe XAMIN has great potential for renewable projects as it will improve the visibility of integrity issues and the partnership with Green Marine means that any anomalies can be inspected and dealt with before they grow into a major issue.
"The renewables sector has the opportunity to learn lessons from the oil and gas industry where poor data management is causing problems when identifying component condition or proving life extension.
"If the operator has centralised data management from the outset, failure modes can be identified, which removes doubt from fault investigations."
Green Marine has a fleet of eight vessels and barges and provides installation, removal and maintenance of a wide range of wind, tidal and wave energy devices and gravity bases.
Jason Schofield, managing director of Green Marine said: "We believe there is a gap in the market for a truly joined up integrity maintenance service and our partnership with Xodus will deliver efficiencies with significant positive impacts for the management and monitoring of subsea marine assets.
"We can help operators gain a better understanding of their components and also reduce risk, cost and downtime."
Recommended for you

Renewables for Subsea Power project taking shape in Orkney