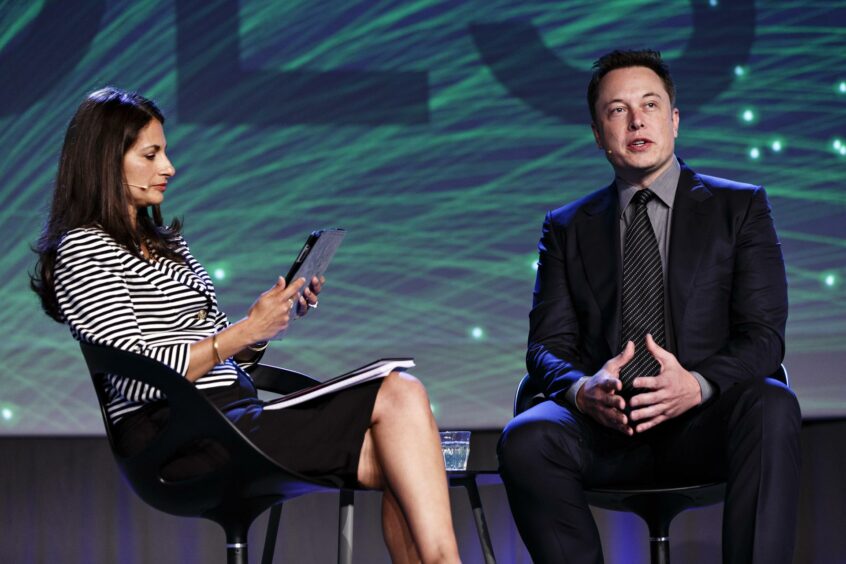 Billionaire Elon Musk is coming to the ONS conference in Stavanger later this year.
The Space X and Tesla founder and CEO will set the stage for a "unique and highly actualised energy conference".
The business magnate last visited the Offshore Northern Seas (ONS) conference in 2014, a mainstay of the oil and gas sector's events calendar.
He recently made headlines in the wake of Russia's invasion of Ukraine, tweeting: "Hate to say it, but we need to increase oil & gas output immediately."
That evoked a response from Iman Hill, executive director of the International Association of Oil and Gas Producers (IOGP), who said "all hands are to the pump" to deliver oil and gas produced with a small carbon footprint.
Musk also called for Europe to restart dormant nuclear reactors to ease its energy woes.
Lately, the entrepreneur's efforts with the Starlink satellite system in Ukraine have helped bring communication, energy security and technology to the top of the global agenda.
Visiting the conference in 2014, he said: "The world could be powered many times over if you had enough battery capacity to pair with it. Many times over.
"The amount of energy reaching the earth from the sun is tremendous."
Batteries, solar energy and other low carbon and renewable energy sources will be presented at ONS 2022, as well as broader efforts to reduce dependence on Russian gas.
Around 70,000 visitors and 1,200 exhibitors are expected for the conference, which takes place August 29 – September 1 in Stavanger.