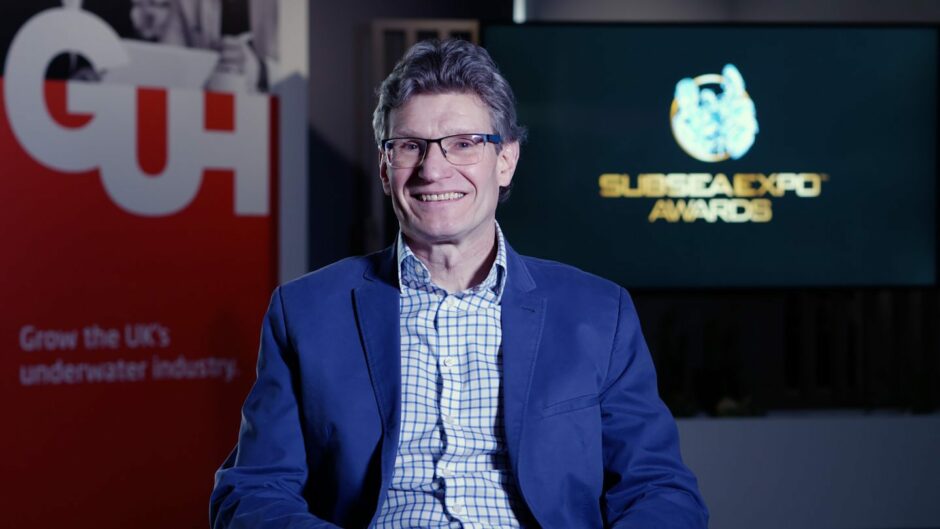 Chevron veteran of 31 years, Peter Blake, was honoured Outstanding Contribution Award at the Subsea Expo Awards last night.
The man who was celebrated for the important work he has undertaken in his 40-year career in the oil and gas industry, especially in delivering the first subsea production systems in the North Sea's Petronella, Highlander and Strathspey developments.
Mr Blake has been an advocate for the north east of Scotland's energy sector for a number of years, telling the New York Times in 2013: "The expertise generated by the North Sea continually influences undersea work across the globe."
The Outstanding Contribution Award winner currently works as a Subsea Consultant at Seonaid Subsea.
Global Underwater hub, the firm behind the Subsea Expo, wrote that Mr Blake has dedicated his time in the sector "to accelerating the development of the subsea industry."
The man built and lead Chevron's subsea organisation, before starting Chevron's global technology centre in Aberdeen, cementing himself as an "innovator", according to Global Underwater Hub.
Award winners
Over 500 guests gathered at Aberdeen's P&J Live last night at the prestigious black-tie event to celebrate the successes of the UK's subsea sector.
Mr Blake was not the only person to pick up an award last night at P&J Live at the event that saw the BBC's 'face of space' and a presenter of the astronomical institution The Sky At Night, Dr Aderin-Pocock deliver a passionate speech.
Six other awards were handed out across a range of categories, these winners were:
Scientific Management International (SMI) was presented with the Company of the Year Award – over 50 employee
ITC Hydraulics and Manufacturing took home the Company of the Year Award – under 50 employees
Kraken Robotics won the Global Exports Award
Viewport3 bagged the Cross Sector Diversification Award
Technology Development Award was collected by Fugro
Stephanie Hood picked up the Rising Star award
Tributes were also paid to Bill Edgar, former chair of Subsea UK, the predecessor of Global Underwater Hub, who died recently.
A short film looked back on Mr Edgar's life and career, while his family was presented with a plaque acknowledging his contribution in shaping the membership organisation.
Neil Gordon, chief executive of the Global Underwater Hub, said: "The 2023 Subsea Expo Awards has once again shone a spotlight on the successes and innovations of companies and individuals working in the underwater industry.
"Through a challenging few years, the varied supply chain that supports the underwater industry has shown resilience, innovation and an eagerness to collaborate and diversify, which has been very evident in the companies shortlisted as finalists.
"It is with these traits that the UK's underwater industry can drive forward, achieve continued growth and support the energy transition. With a talented workforce that includes inspiring future leaders – as was evidenced at the awards – the outlook of our underwater sectors is bright."
Recommended for you

Brae Bravo picture amongst winners of 2023 Decom Mission Awards