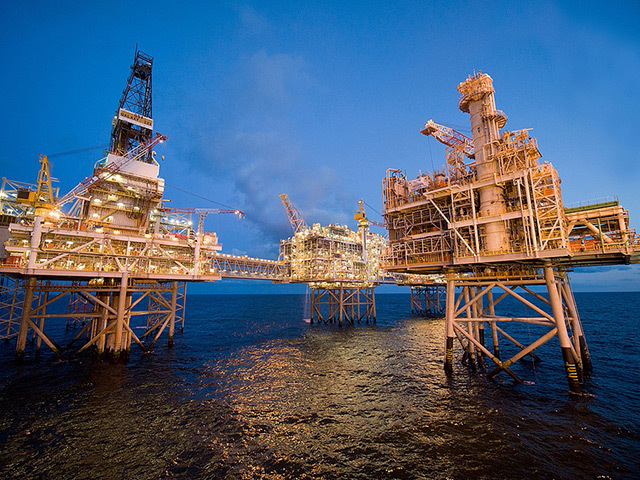 Finder Energy has acquired further acreage around the CNOOC Buzzard field in the Central North Sea.
The Australia-based firm has struck a deal to acquire 100% of the P2527 licence owned by compatriot Talon Petroleum, which lies adjacent to the 1.5 billion-barrel Buzzard.
Finder said the licence lies around 62 miles east-north-east of Aberdeen, containing the "White Bear" prospect, though did not disclose estimates for recoverable resources.
Finder has licensed 3D data over the area, with prospect evaluation to begin in June once that completes.
The new acreage also sits "proximate" to Finder's existing P2528 licence, which it acquired last year.
The firm said it is accelerating technical work in order to take the prospects to the farmout market given the "favourable conditions in the UK".
Finder Energy CEO Damon Neaves said: "Finder is mapping analogues of the Buzzard field in its P2528 licence and the addition of P2527 and the White Bear prospect enhances Finder's position in this play. Infrastructure in the area is prolific.
"Finder's prospects are attractive to operators of nearby infrastructure because they open up the potential for low cost and rapid tie-backs to achieve early production by utilising capacity in their existing infrastructure. These factors greatly improve the farmout potential of Finder's prospects, which is the central pillar of Finder's Infrastructure-Led Exploration Strategy."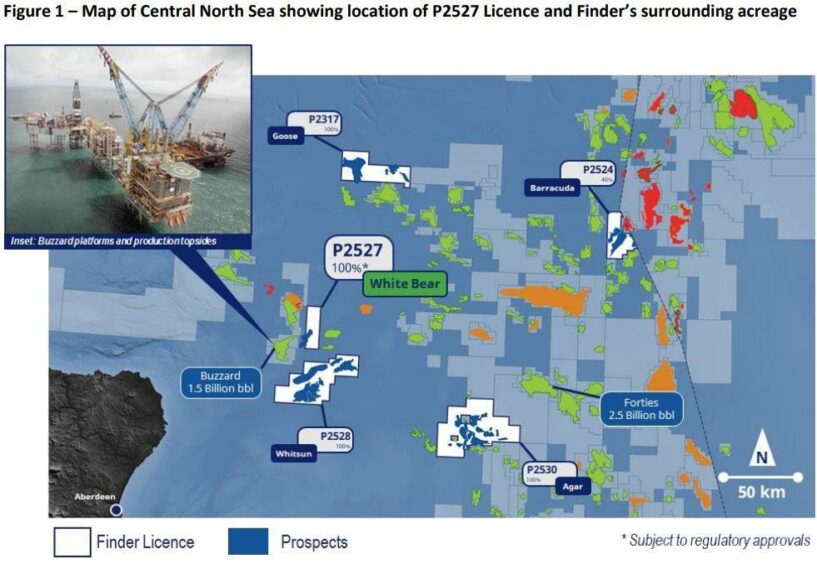 Under the terms of the deal, Finder will acquire a 100% interest in P2527 in return for granting Talon a right to 12.5% of gross income received by Finder in relation to P2527 (for example, any cash received for farmout or divestment) which converts to a royalty of 3% of Finder's retained net share of produced petroleum during the production phase.
There are no up front cash or share payments being made to Talon.
Mr Neaves added: "Western European nations, and the United Kingdom in particular, are in great need of new oil and gas reserves due to regional conflict and sanctions on Russia.
"Energy companies are heeding this call and very favourable conditions are emerging for farmout and drilling activity in the North Sea. Finder has timed its entry into the North Sea perfectly and this highly complementary acquisition increases our leverage to this basin on compelling terms. We look forward to demonstrating the value of this acreage through farmout deals and, ultimately, discoveries that will bring new oil reserves into production for Finder and the United Kingdom."
Recommended for you

Big Bird unlocks North Sea exploration targets for Finder and Dana