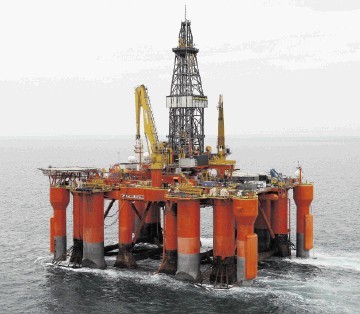 Atlantic Petroleum has warned that it still faces the prospect of going bust if a solution cannot be found following the collapse of Iona Energy and the North Sea Orlando field prospect.
Atlantic, which had a 25% stake in Orlando, said it is in talks with a London-based party regarding its 25% stake in the Orlando project.
In a statement today, the company said: "At this time, there is no certainty that a solution or a satisfactory outcome will be forthcoming for the company and failing that, it is likely that the company will go into administration or restructuring. The company is continuing its planning for all outcomes."
A bondholder meeting has been called for Monday (December 21) to consider proposals in connection with potential transactions.
Last week Iona chief executive Tom Reynolds said he remained hopeful a buyer could be found for the Orlando prospect.
Atlantic said is pursuing a solution in parallel with Iona's process and expects to provide a further market update next week.
Recommended for you

Africa Oil sees progress looming in Nigeria, Kenya