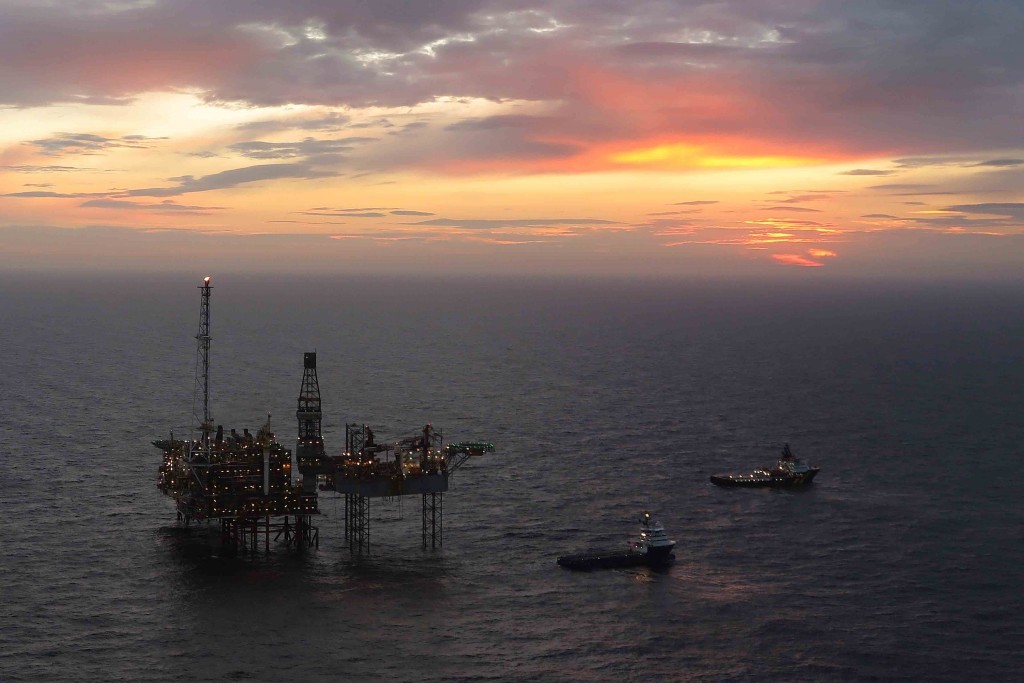 BP chief executive Bob Dudley said the firm had laid the foundations to pivot "back to growth".
The oil major recorded an underlying replacement cost fourth quarter profit of $400million. Its full year headline profit was $115million – a substantial increase on 2015's $6.5billion loss.
BP has also stripped $7billion out of its costbase since 2014, hitting its savings target a year ahead of schedule.
Mr Dudley said: "2016 was the year we made significant strides in creating a stronger platform for growth. We launched six major project start-ups – from Algeria to the Gulf of Mexico – and made final investment decisions on a further five major projects. And we see exciting opportunities ahead.
"We have delivered solid results in tough conditions – and are well prepared for any volatility in oil pricing. We have adapted by cutting our controllable cash costs by $7billion from 2014 – a full year earlier than planned. Continued tight discipline on costs remains essential. Everything we have done during the year has made us a more resilient and competitive company.
"With our Deepwater Horizon financial liabilities now substantially behind us, BP is fully focused on the future. You have seen that focus in the string of strategic portfolio additions during the last two months of the year. From increasing gas interests and renewing long-term low-cost oil to expanding our retail operations – these investments will generate significant long term value for our shareholders. We start this year with considerable momentum – and a sense of disciplined ambition. We have laid the foundations for BP to be back to growth."
BP's 2016 headline result included a total of $4billion non-operating charges taken through the year associated with resolution of the remaining legacy of the 2010 oil spill. The headline profit excluding these legacy charges was $4billion for 2016, compared with $2billion for 2015.
In the fourth quarter BP completed a string of deals, including renewing its 10% interest in the ADCO onshore oil concession in Abu Dhabi, which has a life of 40 years. It also acquired a 10% interest in the Zohr gas field in the Mediterranean.
Dudley added: "These agreements are firmly aligned with BP's strategy and our view of the evolving energy landscape. They will make an important contribution to BP's growth and create significant long term value for our shareholders."
BP is planning to cap its capex at between $16-$17billion in 2017. It's also targeting between $4.5-$5.5billion of divestments. It aims to balance its portfolio at $60 a barrel by the end of the year.
Brian Gilvary, BP chief financial officer, said: "Looking beyond this year, we expect organic free cash flow to grow into the medium term, supported strongly by the ramp-up of production from new Upstream projects, strong marketing growth and the positive impact of these portfolio additions."
In 2017 cash payments related to the Gulf of Mexico spill are expected to be lower than in 2016, around $4.5-5.5billion, before falling sharply to around $2billion in 2018 and to a little over $1billion a year from 2019.
Late last year, Dudley visited the oil major's Aberdeen base, where he spent the beginning of his career. He pledged to double its North Sea output. Read more here.
Last week, the oil boss said his firm was clawed itself back from the edge of oblivion. Read more here.
Recommended for you

Exclusive: BP acquires JX Nippon stakes in North Sea Andrew Area