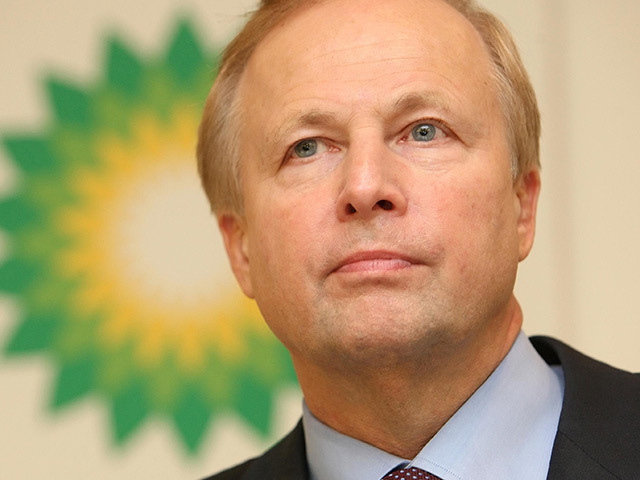 BP chief executive Bob Dudley said the recovery of the global oil and gas market depends on OPEC behaviour.
He said that the energy industry could hope to find an even keel at $60 dollars a barrel towards the end of 2017 – if oil producers kept their word on output cuts.
He said BP's six big projects coming on-stream this year, combined with a stripping of $7billion out the firm's costbase since 2014, had allowed the company to become "increasingly resilient" to the hostile oil price environment.
Simplifying upstream and downstream business had also contributed to the headline profit of $115million for the year end.
But Dudley warned that achieving a more stable environment for all operators would depend on OPEC and non-OPEC countries continuing their six month commitment to production cuts, designed to reduce an a glut of reserves.
Speaking at the start of the fourth quarter and full-year results for 2016, Mr Dudley said: "We're reporting on another challenging quarter today and another challenging year for the industry
"But for BP it's been a very busy quarter where we have continued to make good progress on many fronts.
"We certainly had a busy end to 2016.
"By the end of last year we were seeing Brent oil prices of around where they are today, in the mid $50s.
"But in mid-2016 the average oil price was 44 dollars per barrel, the lowest in 12 years.
"Henry hub gas prices were also weak in 2016, averaging $2.50 for the year and the refining marker margin at $11.80 per barrel was the lowest since 2010.
"As we stand today Brent oil prices have arisen by around 10 dollars per barrel since the OPEC deal was announced we still expect oil demand growth to be strong this year at 1.3million barrels per day with modest growth in non-OPEC supply – which means the timing and extent of market rebalancing depends heavily on OPEC behaviour
The BP chief executive said the physical market was showing signs of tightening with inventories "falling a little faster than seasonal norms".
He added: "However Oil Dri Corp Of America (ODC) at the end of 2016 were still close to 3billion barrels – significantly higher than their historic average.
"We expect much of the historical overhang to be eroded by the end of 2017 if OPEC and non OPEC producers deliver on their promised production cuts.
"Any shortfall could delay this process and does still pose some downside risk to prices in the near term.
"While we remain optimistic about the market rebalancing in 2017 we recognise that this could take some time.
"In short, the road to a more balanced position still has some uncertainties.
"We are very aware of these uncertainties but as you will hear today we are confident in our resilience to the environment and we are continuing to build momentum in our businesses."
Recommended for you

Brent oil slides on covid concerns ahead of key OPEC+ meeting