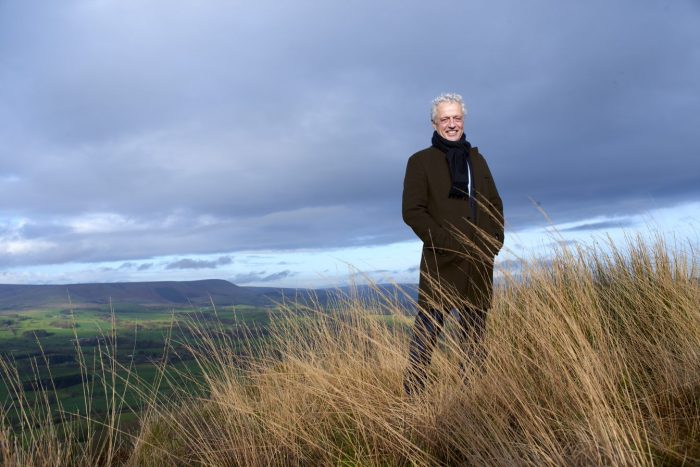 Francis Egan, CEO of fracking firm Cuadrilla, has said the UK government's new report on climate change "smacks of creative carbon accounting".
The document from the Committee on Climate Change sets out an ambition to cut greenhouse gas emissions to nearly zero by 2050.
It states that emissions for imported products are counted in other countries.
Mr Egan said this allows imported gas to land into the UK "effectively emission free" which "is not a credible or safe assumption".
He added: "All concerned about addressing climate change should accept that using natural gas extracted here in the UK, such as the 1,300 trillion cubic feet beneath our feet in the Bowland Shale, is environmentally far more responsible than importing gas from thousands of miles away."
However, the report stated that the transition to a low-carbon economy will reduce the UK's reliance on imported fossil fuels and limit the economy's exposure to price volatility.
It comes after Ineos CEO Jim Ratcliffe told the BBC that the government had been "ignorant" on fracking rules which forces work to be suspended when there are mini tremours, making it unviable.
The zero emission target ambition is now seen as achievable in part thanks to a drop in the cost of renewable energy.
Recommended for you

Window of opportunity to preserve liveable climate rapidly closing, says IPCC