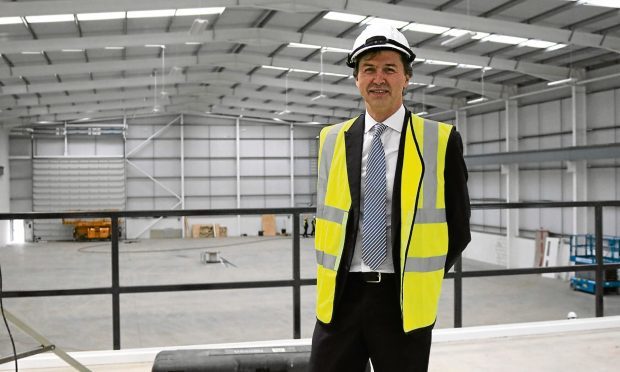 Engineering firm Pryme Group has confirmed it has started a redundancy process at its base in Newcastle following "continued losses".
The Dundee-headquartered manufacturer said it had taken the decision to relocate some of its machining capability to other parts of the UK.
Pryme did not say how many people would be made redundant, but eight of the 18 machines at the Newcastle site will be relocated to Morecambe and Dundee.
The firm said the redundancies only affect the Newcastle site at Tyne Tunnel Estate, North Tyneside but did not elaborate on how long the process is expected to take.
There are thought to be around 50 workers at the facility.
It comes as the company posted a £7.8million pre-tax loss for 2019, which it blamed on the effect of the "protracted oil and gas downturn" on trading conditions.
Chief executive Angus Gray said: "As part of the restructuring plan for our business in Newcastle following continued losses, we have taken the decision to relocate some of the group's machining capability to other locations in the UK.
"After careful consideration, it was determined that the needs of our clients in the Newcastle area could be best met by focusing on our heavy machining capabilities.
"There are currently 18 machines able to handle 300mm to 2000mm in diameter at our Newcastle operation, located in the Tyne Tunnel Estate, North Tyneside. Eight small-to-medium-sized ones will be relocated to Morecambe and Dundee to further enhance profitability in these business units.
"Unfortunately, as a result, we have begun a redundancy process in Pryme Group Newcastle. All those impacted have been communicated to and the company will be in a position to provide a further update once this process has been finalised."
Last year the group announced it would be expanding its footprint with the creation of a new engineering services division on Tyneside, with a new 58,000ft2 workshop in North Shields, built at a cost of £9.5m.
At the time Mr Gray described it as a strategy of "continuous investments" to "capitalise on opportunities as the recovery in oil and gas gains traction".
Pryme Group also owns Dundee-based GA Engineering Scotland and Ellon-based SengS.