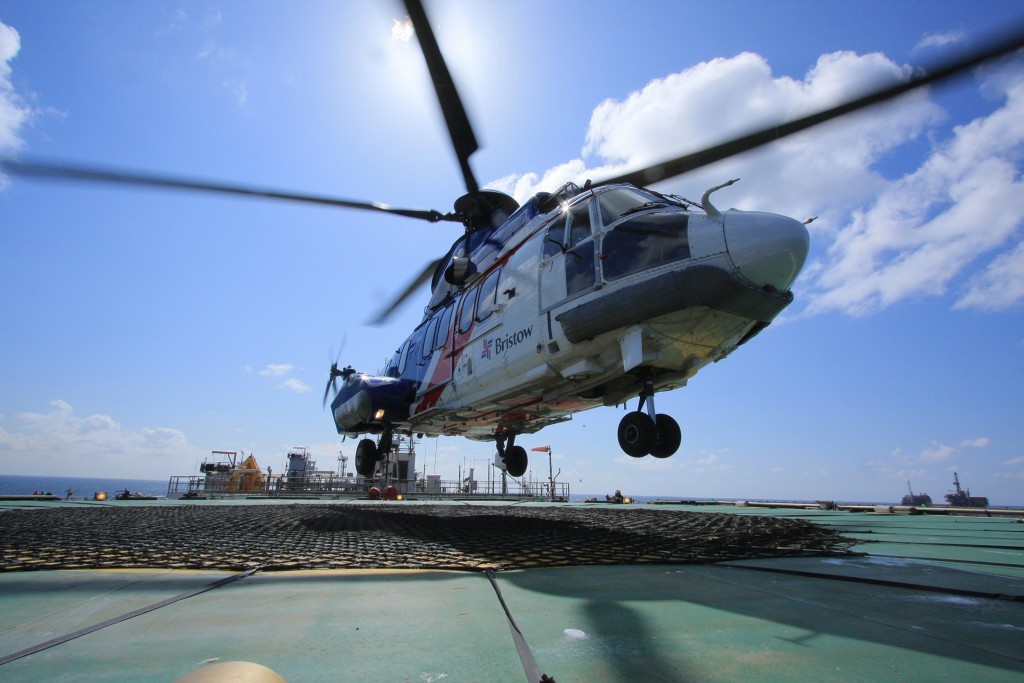 Helicopter operator Bristow has announced plans to merge with US rival Era, three months after emerging from Chapter 11 bankruptcy.
The combined company will have estimated annual revenues of $1.5billion and adjusted earnings before interest, tax, depreciation and amortisation of around $240million, the pair said.
Bristow, a major provider of helicopter transport for the North Sea oil and gas sector, said the merger will create the "world's largest" operator of S-92, AW189 and AW139 models, with a fleet or more than 300 aircraft.
A spokesman confirmed the deal is not expected to impact Bristow's UK operations.
Era is one of the world's largest helicopter firms, with operating bases across the United States and South America. The firm does not have any dedicated European bases.
The combined company will be named Bristow following the all-stock transaction, which will see Bristow shareholders own 77% of the new firm, with the remainder owned by Era shareholders.
Bristow said the deal, expected to close in the second half of this year, would include "at least" $35million in annual cost synergies.
Era chief executive Chris Bradshaw will become the president and CEO of the combined company.
No details have been released on the future of current Bristow CEO Don Miller.
Mr Bradshaw said: "The identified cost synergies are significant and, combined with the strong pro forma balance sheet and absence of capital commitments, support robust free cash flow generation.
"This merger achieves more efficient absorption of the significant fixed costs required to run an air carrier and better positions the combined company to manage industry challenges."
Houston-headquartered Bristow has around 900 employees in the UK, working across North Sea oil and gas transportation and search and rescue operations.
In May last year the firm entered Chapter 11 bankruptcy in the US, a process which lets firms continue trading while paying off debts.
In October Bristow re-emerged, saying it had agreed a restructuring deal which would inject £400m into the company.
The oil downturn has hit the global helicopter industry, with cost-saving measures like longer offshore rotas being put in place, requiring fewer flights.
Rival CHC also went through Chapter 11 three years earlier.
Current Bristow CEO Don Miller said: "Bristow and Era share complementary cultures built on an unwavering commitment to safety and quality through experienced, well-trained trained pilots, mechanics, engineers and support staff.
"Merging these two companies will further build on that culture to create an even stronger, more integrated industry leader."
A Bristow Helicopters spokesman said: "We don't expect any impacts in the UK and North Sea, as Era has most of its operations in the Gulf of Mexico and in some locations in South America.
"More broadly, however, this combination creates a financially stronger company with robust free cash flow and enhanced size and diversification. Once combined, the new company, which will still be named Bristow, will have a fleet of more than 300 (mostly owned) of the industry's most modern aircraft.
"The new organization will offer a broader range of world-class, efficient solutions through enhanced fleet size and diversity, continuing to invest in new technology and safety features to meet the evolving needs of new and existing oil and gas customers and governmental agencies."