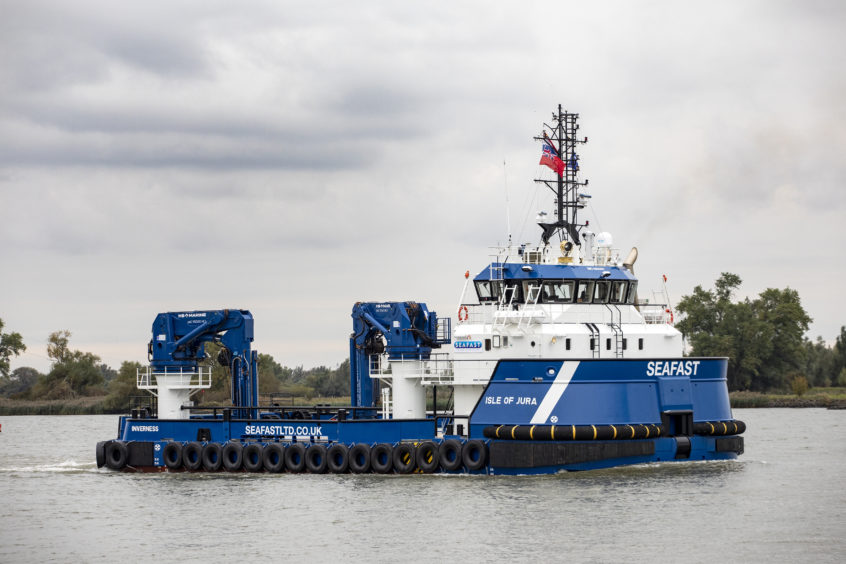 A Highland firm has for the first time revealed details of its "long road" to resurrect a subsea trials and remotely operated vehicle (ROV) business at Fort William.
Caldive said the "doors have been open" at the Fort William Underwater Trials Centre (UTC) for the past year, although some still have "no idea" they're in business after the high-profile collapse of the Underwater Centre in 2018.
The company, run by Highland businessman Iain Beaton, bought many of the assets of the former not-for-profit from administrators, including remotely-operated vehicles (ROVs) and seabed leases.
Then last February they appointed John MacLellan, a 35-year industry veteran and former director of the Underwater Centre, to set up and run the new subsea trials business as well as Seafast ROV.
ALSO READ: 'We were hoping for an 11th hour rescue' says former Underwater Centre director
Mr MacLellan said it has been a "really good" opening year, with the challenge being to get the name back out there.
He said: "It has been a long road the first year, trying to re-establish the brand. I've found the support from industry to be phenomenal.
"The focus initially in the first year was to work on producing a facility that was as close to what we had with the Underwater Centre if not better with a wider range of equipment."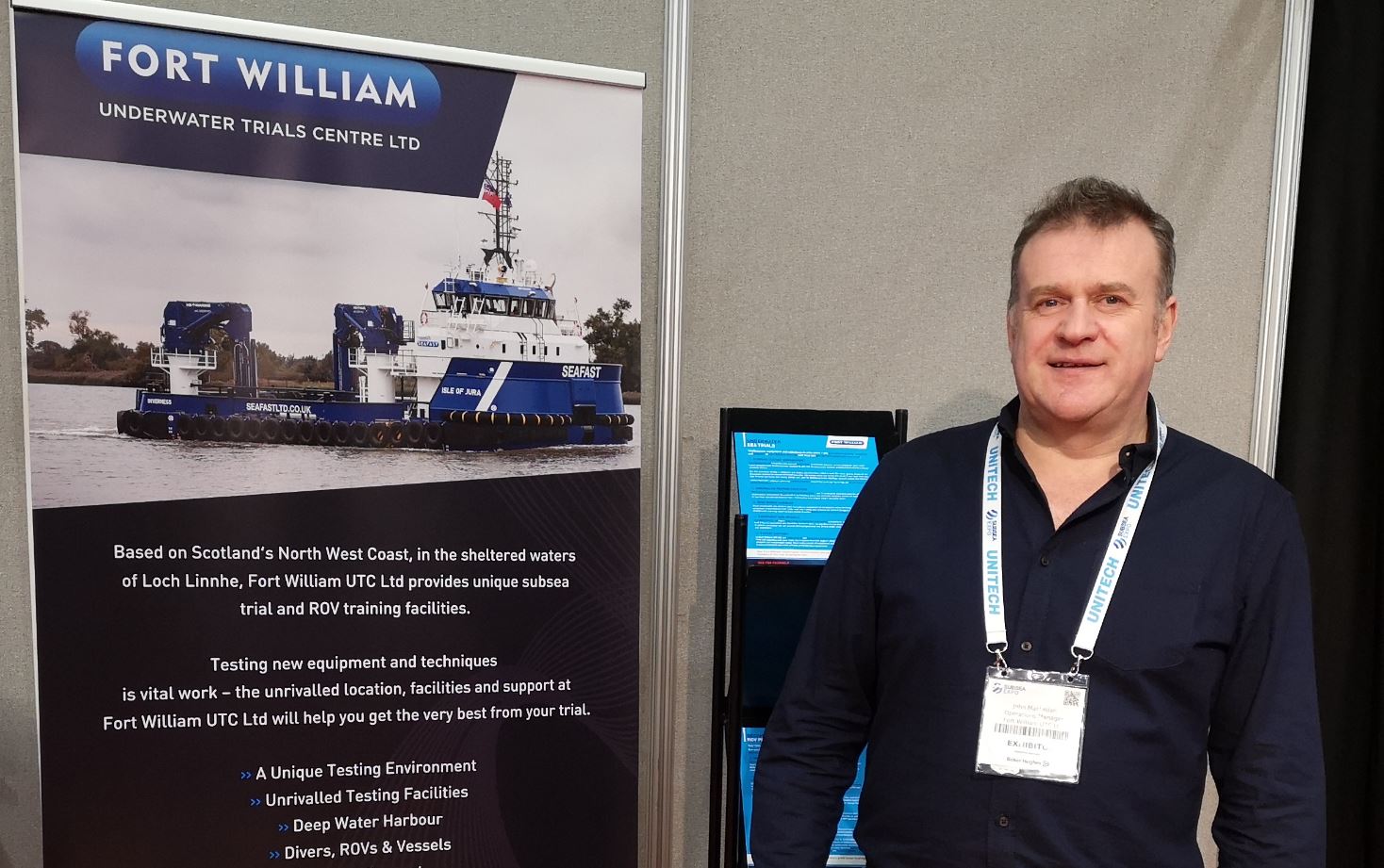 Fort William UTC, along with fellow Caldive subsidiaries Seafast ROV and Seafast Maritime, collectively own a host of work boats, observation-class and work-class ROVs, seabed leases and deep, mid and shallow-water moorings.
The firm has so far carried out 14 projects, trialling a range of subsea technologies at the Loch Linnhe site, and expects to be "well into profit" within another 12 months.
Caldive also acquired the saturation facilities at the Underwater Centre, which were  refurbished as part of a care package from the industry when it was restructured as a not-for-profit in May 2018.
It was originally hoped the centre would reopen as it was last January under a different business model but Caldive could not do so after failing to acquire buildings and the pier from the Finlayson family.
Diver training has since been restored after JFD, part of the James Fisher group, bought the saturation diving system and associated assets in August.
However, with the support of the Boyd Brothers transport firm, who have allowed their facilities to be used, the UTC is in business, which Mr MacLellan emphasised is "unique" in the UK.
Without the base in Fort William, some companies have had to make the costly move to ship equipment to Barcelona in order to trial their technologies.
He added: "It's so important, it's such a unique testing facility in the UK. There's nothing else that comes close because of the depth, the enclosed loch.
"People come up and saying thank God that place is open again and they didn't know what they were going to do.
"We've done some pretty large testing for some big, big companies, including supermajors, in the past and we want to re-establish that facility, which I think we have done.
"All the testing we've done under new ownership has been successful."
EXPANSION PLANS
The core team at the UTC has expanded to four after Mr MacLellan started as a "one-man shop" 12 months ago, with the hope to double the core team again within six months.
Fort William UTC has ambitions to move the administrative side of the business from Invergordon in the future, while it also hires "a minimum" of eight contractors per project.
Mr MacLellan said: "I would see our core full-time staff doubling in six months. There's a potential that we could expand to administration on Fort William, although it's run from Invergordon. We would like that, we're just not there yet.
"The fact is that industry hasn't been aware that the facility has reopened. As much as I spend a lot of time promoting the business here, Aberdeen and all over, probably from a lot of the contacts I've had previously.
"A lot have let the industry or retired, life goes on."
Around 80% of the business presently comes from oil and gas, while the remaining 20% is from the burgeoning renewables industry.
Mr MacLellan sees that share of work growing in the near-term as cable testing for the sector potentially meets or surpasses other work such as oil and gas pipelines.
He added: "I think even in the next 18 months that will double to 40 or even 50%.
"The inquiries that we're talking about, although they're subsea, they're talking about cables for wind or tidal rather than oil."
Seafast ROV is also just getting geared up, with the first course running in the next four weeks.