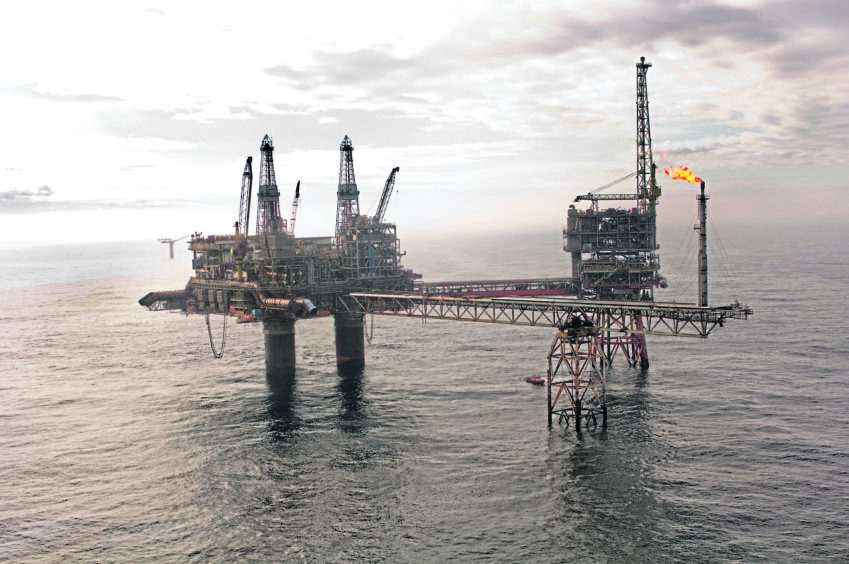 US energy firm Apache took a £3.6billion pre-tax loss in the first quarter of the year as the oil price crash hit the value of its assets.
The company, which has wide exposure to US shale, took impairments of £3.5billion during the period, mainly relating to developments in the Permian Basin.
Apache, which holds a series of operated assets in the UK North Sea, said it remains "committed" to its long-term objectives, despite the Covid-19 outbreak and oil price crisis.
This includes maintaining its "capacity to generate material free cash flow in Egypt and the North Sea", said chief executive John Christmann.
The firm said it has "ample liquidity" of $4bn (£3.2bn) and  pointed to a series of steps it has been taking to weather the storm, including cutting upstream spending by 55% and reducing the shareholder dividend by 90%.
Contractors in Aberdeen have already been affected by the rollback in activity, with 60 jobs lost at Archer.
Apache has made a series of layoffs in its US business amid restructuring plans and halting shale drilling.
Concern has been raised over potential layoffs in the UK, although no mention was made of that in the first quarter results.
In March, Apache, which has more than 600 employees in Aberdeen and operates the Beryl and Forties fields in the UK North Sea, said it would reorganise into three departments – operations, development and exploration
The Q1 deficit of £3.6bn compares to a £133m profit in the same period a year ago.
Production specifically for the North Sea was up 9% on the previous quarter to 69,000 barrels of oil equivalent per day (boepd) due to the start up of a new well at the Garten discovery in January.
Overall roup production totalled 468,000boped.
Mr Chirstmann said: "While the 2020 outlook for the global economy and the oil and gas industry, specifically, is uncertain, we have made great strides in this environment to reduce our cost structure, protect our balance sheet, and manage our operations to preserve cash flow.
"Our teams have done an exceptional job implementing our organization redesign, responding to the recent changes in activity levels and operational protocols, and are delivering very good results in both our exploration and development programs.
"When market conditions improve, I am confident we will successfully leverage Apache's diversified portfolio to differentiate our long-term value proposition for shareholders."
Recommended for you

Neptune Energy more than trebles year-on-year Q1 profits