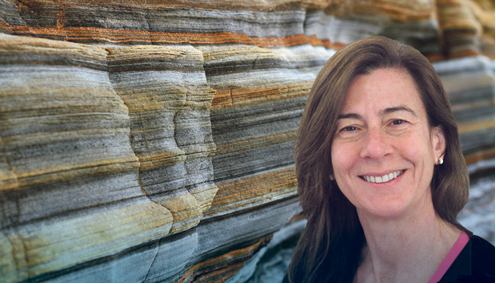 A focus on providing high quality virtual services to international clients is helping TRACS International shrug off the worst of the latest downcycle and replenish its order book.
The E&P reservoir consultancy and training group is also benefitting from an uptick in due diligence work created by the recent surge of acquisitions which have seen asset portfolios start to change hands.
Add TRACS' competitive fee structure, impressive track record and strong financial management into the mix, and a bright future beckons.
General manager Jill Prabucki said: "Our core strength is an evolving 'best practise' which combines expert subsurface knowledge with risk management to provide a clear understanding of uncertainty and thereby add value for our clients".
Ms Prabucki said being able to react quickly and take on new projects at short notice had been key to securing new work.
The reservoir consultancy division specialises in integrated E&P field development studies, reserve audits and due diligence, which has been in hot demand.
TRACS has also been asked to provide a host of Competent Persons Reports (CPR) to assists those raising finance and servicing loans.
Over the years, the company has built up a dedicated pool of leading engineers and geoscientists who are adept at providing innovative solutions to industry clients across all aspects of the E&P cycle.
Ms Prabucki said: "The TRACS skillsets include field development studies – supporting development and production decisions, asset valuations, and exploration. We also offer niche expertise in geomechanics, production technology, CCS and unconventional plays".
"In the past five years we have undertaken more than 200 projects in every major basin worldwide. Our clients range from start-ups to super majors, governments, and NOCs".
TRACS has gradually broadened its horizons to look beyond its traditional North Sea client base and now sees demand for its consultancy services coming from Africa, the Middle and Far East and South America.
On the training front, TRACS has run bespoke courses for international clients for many years, 'training on every continent, except Antarctica' – and the company has quickly adapted to delivering them online when the COVID-19 pandemic restricted travel.
It means the training side of the business, with its enviable client list, is as strong as ever.
Courses cover graduate training, E&P overview, reservoir characterisation, well technology, economics, business and risk
One of the brand distinctions of TRACS Training is delivery via tailored Open AirTM Events – a 'classroom in the field'; the belief is that petroleum and well engineering courses benefit from discussion run against an on-scale reservoir analogue, not just the geology events.
TRACS' reservoir consultancy tutors not only bring their expertise to projects but also stay current with the latest industry and technology challenges — a unique combination.
TRACS was launched in 1992 by a small expert team of petroleum engineers who worked for Anglo-Dutch oil major Shell.