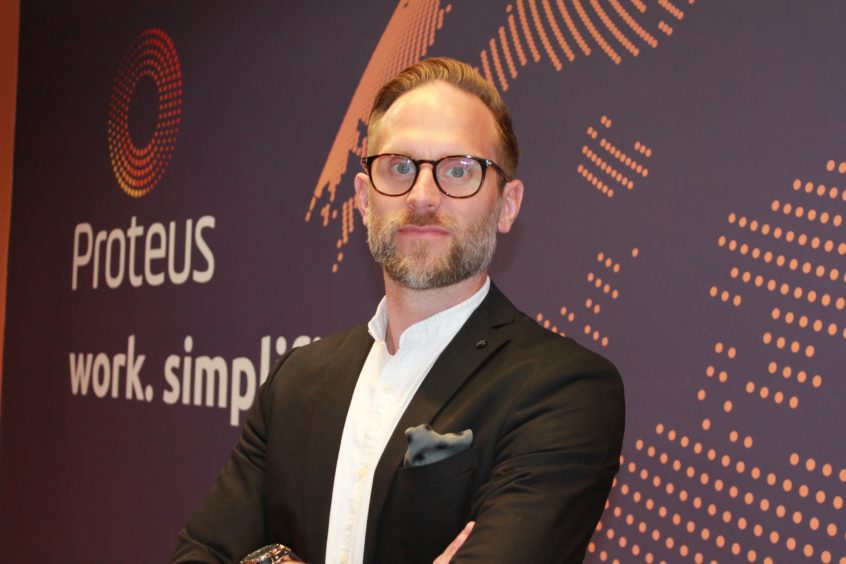 Xergy has scored with the latest signing to its leadership team, former Dons striker Scott Michie.
Mr Michie, who started his career with Aberdeen FC in 1999, will be lining up opportunities as business development director, helping to sell Proteus – Xergy's "gig economy" resourcing tool.
He is the latest in a series of appointments for Proteus, which changes the way projects are resourced, matching best freelance talent to them and improving utilisation rates.
After five years with the Dons, and a playing career for the likes of Inverurie Locos, Montrose and Peterhead, Michie went on to the oil and gas industry where he has worked for almost a decade.
Most recently he has been sales manager for sub-Saharan Africa for NOV Wellsite Services, overseeing the award of "several large contracts" and helping the firm enter new international markets.
Proteus aims to net Xergy a significant share of the oil and gas sector's gig economy, estimated to be worth £9.6 billion, and Mr Michie wants to help the newly-launched service move up the league table.
He said: "I've been working within the oil and gas industry for almost a decade, initially as an engineer and then more recently moving into sales roles. I'm at my best, when I'm hands on, in fast moving, pressurised environments.
"There's nothing more exciting than an entrepreneurial tech company – and with the changes to the world that we've all been experiencing in recent months, there's no better time to be selling Proteus."
It comes after Xergy appointed a new chief technical officer last month.
Founder and chief executive Colin Manson said this is another good bit of business for the side.
"With market demand for this kind of digital platform increasing, we've accelerated our recruitment plans and have now brought together a strong team of knowledgeable experts with diverse experience who share our passion for Proteus and what it can do for business", he said.
"Scott brings with him a strong commercial focus whilst being an invaluable team player. His years as a professional footballer have set him up with a fantastic ethos for hard work and determination.
"As a former striker, I've no doubt he'll be lining up plenty of opportunities for Proteus to score."
Recommended for you

Exclusive: Skills passport to 'transform' North Sea oil and gas workforce