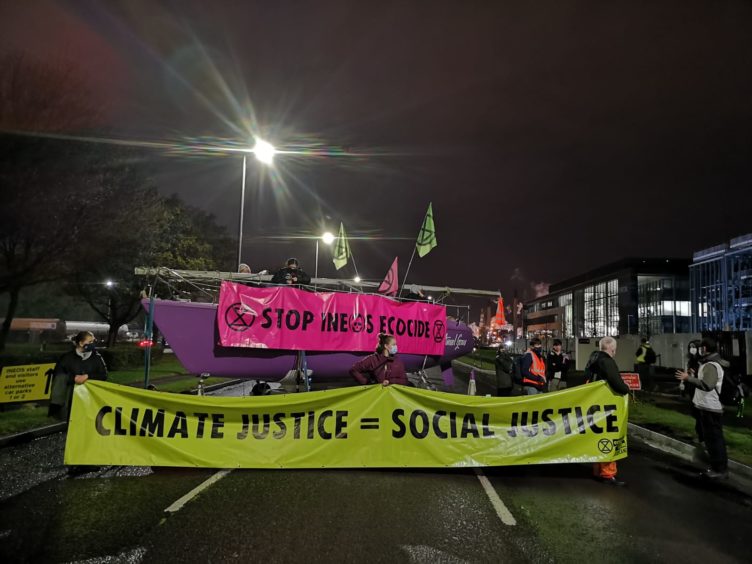 Extinction Rebellion protestors have blockaded the gates at the Ineos petrochemical refinery at Grangemouth in another climate protest.
Activists have locked themselves onto two boats parked at the entrances, one of which is the "Amal Gous", the same purple vessel used to create a barrier at the Shell Aberdeen HQ in January.
Extinction Rebellion said the action, against climate pollution by Ineos, is planned to take place all day.
Police Scotland said officers are in attendance to the peaceful protest and are liaisning with Extinction Rebellion. Motorists are being asked to avoid the area.
Ineos said the site is operating normally and highlighted that the Grangemouth site has cut emissions by 37% in the 10 years to 2019.
It added that Grangemouth produces products "we rely on every day, every week, every year," such as plastics for PPE in healthcare which has been "invaluable during these unprecedented times".
A spokesman said: "We do our utmost to do this as efficiently (and environmentally responsibly) as possible – because this is how we will remain in business.
"If our products (polymers, ethanol and ethylene) are no longer made in Scotland, then they will be manufactured elsewhere and transported to the country, adding significantly to the global emissions per tonne of product."
It comes after Extinction Rebellion targeted the BP Aberdeen offices earlier this week by dumping manure outside the North Sea base.
Grangemouth is a major oil refinery complex, which processes oil and gas from the Forties pipeline system from the North Sea, which is landed at the Ineos Kinneil Terminal nearby.
A further demonstration is planned at the Ineos London headquarters this morning, Extinction Rebellion said.
The move is also in protest to the Ineos' bid for onshore fracking in Scotland, which the Scottish Govenrment confirmed last October there's no support for.
One protestor said: "Ineos Grangemouth is Scotland's largest climate polluter. It is Scotland's only crude oil refinery. It also stores fracked gas from the States. Given the widely assumed 'ban' on fracking in Scotland, for fracked gas which harms communities worldwide to still be processed here is outrageously hypocritical.
"We are here to expose the climate destruction that Ineos is causing. We are running out of time, with the climate crisis affecting so many in the global south already.
"If Scotland really wants to be the "Climate Leaders" they claim to be, we need to see a just transition to a greener and fairer society, led by ordinary people and not corrupt billionaires like Jim Ratcliffe."
However, the GMB union said the campaign group didn't understand the reality for working people.
GMB Scotland Secretary Gary Smith said: "Extinction Rebellion look detached from the reality and struggles of working people across Scotland today. We are in the middle of a public health crisis and we are about to be hit by the biggest jobs crisis in a generation.
"Extinction Rebellion claim they want to save the planet but you have to ask what planet they are on when they are intent on causing so much disruption to the lives of hard-working people. They are looking and acting like part of the problem, not the solution."
Recommended for you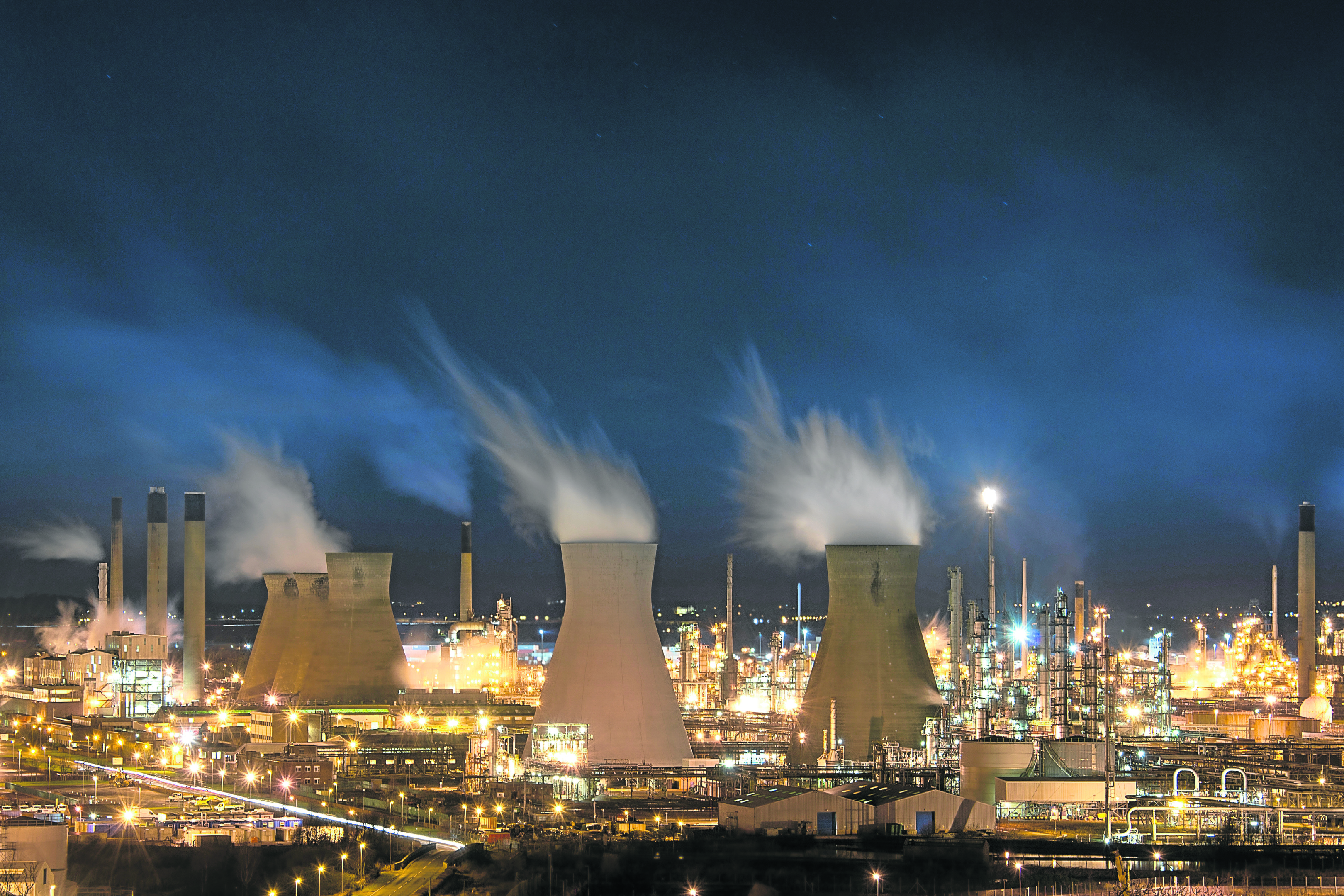 Grangemouth oil refinery strike: nearly 100 workers walk out