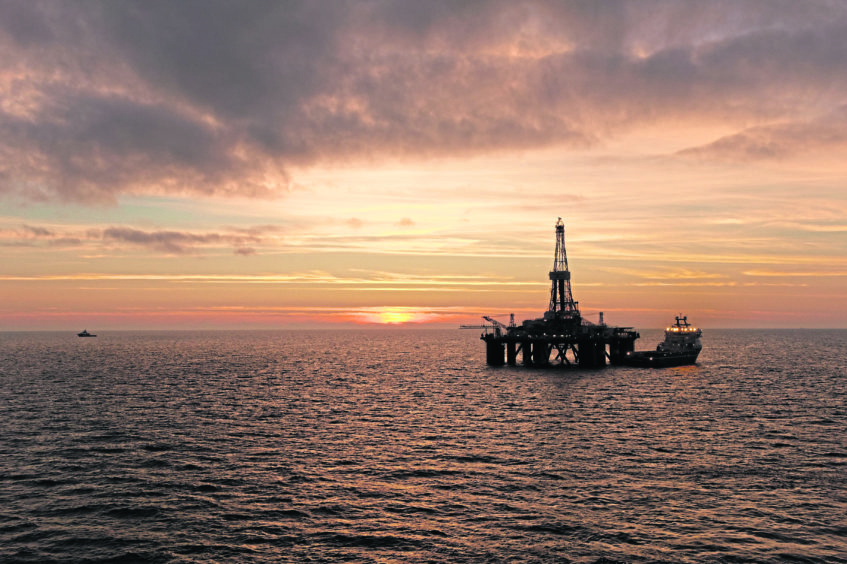 Trade body Oil and Gas UK (OGUK) says its autumn "snapshot" reinforces the case for a North Sea transition deal to ensure the industry can "build back better" from Covid-19.
It also claims sectoral support will be essential in safeguarding the production of secure, affordable and low-carbon energy, a key feature of efforts to position the UK as a leader in net zero solutions.
The autumn snapshot report provides a business outlook for the industry for the third quarter of 2020.
It showed that brent crude oil averaged just under $41 per barrel (bbl) across the first 10 months of 2020, $23 bbl less than the average for last year, while prices at the end of October were at a four-month low.
The picture for gas was little better with an average day ahead National Balancing Point price of 21.61 pence per therm in the first 10 months of this year, a 38% drop on the corresponding period in 2019 – demand also fell by 16% in Q2 compared with the same stage in 2019.
And with continued uncertainty in the market and challenges arising from Covid-19 holding fast, oil and gas companies "low sentiment" is expected to continue into 2021.
Ross Dornan, OGUK's market intelligence manager, says the myriad of challenges underpins the need for a sector deal, which was promised as part of the Conservative's election manifesto last year, and that discussions with Westminster to secure support are "ongoing".
He said: "Securing a North Sea transition deal for this changing industry is critical in ensuring the sector can use its essential skills to help build back better, providing many of the net-zero carbon emissions solutions required for the future.
"The coming months mark a critical time for the UK oil and gas industry. It is crucial the government recognises the ongoing importance of oil and gas in a diverse energy mix in its anticipated Energy White Paper and through the ongoing Licensing and Maximising Economic Recovery strategy reviews.
"At the same time, OGUK's Recovery Group continues to help shape the sector's recovery as it takes steps to support the energy transition.
"The current fragile position of many areas of the supply chain means that this future contribution cannot be taken for granted. Industry needs this support now if it is going to be able to deliver later."
Despite widespread down manning of offshore platforms back in March as the pandemic began to take hold, the report showed North Sea production remained relatively strong this year, with only a slight reduction of 2.5%.
OGUK expects that to recover in Q4 closer to in line with 2019 levels.
However, the grim outlook for exploration and production continued with just fifty-four wells spudded in the first 10 months of this year, meaning 2020 is now "almost certain" to see the lowest total levels of drilling activity since the early 1970s.
Only six exploration wells have been spudded so far and, according to the autumn snapshot, it's possible that there will be no further exploration drilling this year.
OGUK also reinforced its prediction that it could take up to three years to restart many of the projects lost due to the impact of the coronavirus pandemic and commodity price downturn.
Mr Dornan added: "While the longer-term economic outlook remains uncertain, it is increasingly clear that any marked recovery in activity and investment on the UKCS will take some time.
"The effects of the downturn were felt rapidly, with companies having to respond to protect the safety of their workforce and the sustainability of their businesses. This resulted in a fall in expected total expenditure of around 30 per cent this year as companies reduced activity levels. It could take two to three years to restart much of the capital investments that have been lost.
"Activity and investment are crucial to providing secure energy, and vital in sustaining supply chain capabilities and ensuring the UK is viewed as a good place for these companies to anchor their resources.
"This is not only core to supporting the industry now, but also in ensuring it can provide many of the net-zero solutions required for the future. The current fragile position of many areas of the supply chain means that this future contribution cannot be taken for granted."
Alexander Burnett, Scottish Conservative energy spokesman and north-east MSP, said: "North Sea oil and gas is key to the economy of the north-east and it's vital the sector's future is safeguarded for decades to come.
"This is why it's imperative the Scottish Government works with the UK Government on the North Sea Transition Deal and match any funding commitment with support for local infrastructure, ports and skills.
"The sector provides 100,000 jobs but it has faced unprecedented challenges due to low oil prices and Covid.
"Now, more than ever, both the Scottish and UK governments must work together to provide support in ensuring the sector recovers as fast as possible, protecting these jobs in the process."
Recommended for you

Campaigners bring legal challenge to UK Government on North Sea oil plans