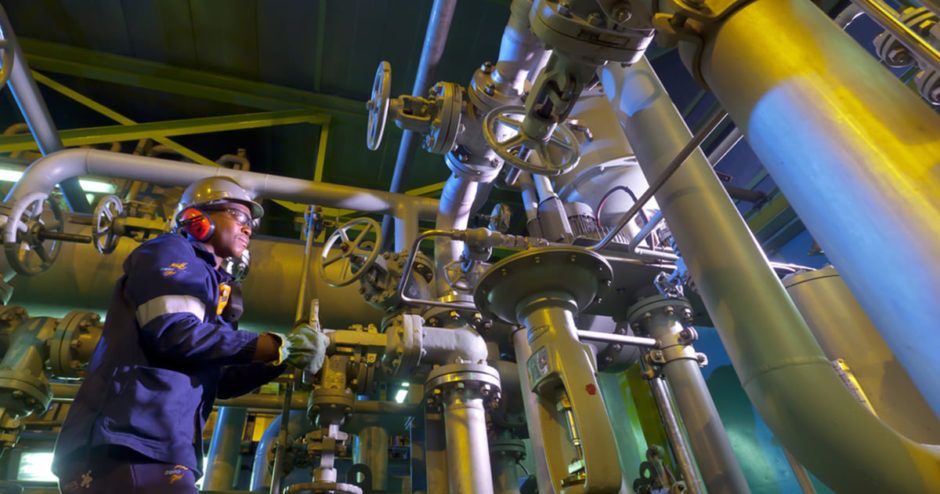 Sasol has set out steps to cut carbon emissions in a 10-year pivot away from coal and towards alternative energy sources.
"It's critically important to look at this as a path, we're on a journey to transform our operations," Sasol's vice president for climate change Shamini Harrington told Energy Voice. "There will be a smaller base of coal in future, we want to diversify the energy mix, with more gas and renewables. Gas will be far larger in future."
The company is in the first phase of its carbon transformation plans, which run to 2025. The second phase will cover the next five years. Sasol will publish more details of its plans at its capital markets day, expected in the second quarter of 2021.
The current plan is to cut greenhouse gas emissions by 10% from a 2017 baseline by 2030.
Carbon plans
The South African company is working on carbon capture and storage (CCS) and carbon offsets, although to a relatively limited extent. Sasol's vice president for environment sustainability Sarushen Pillay said CCS was in its infancy in South Africa.
Sasol has participated in a research project on storage potential. "There's a pilot project in which Sasol is participating. We're not very optimistic but one advantage Sasol has over most producers is that we capture most of CO2. There's an opportunity to utilise that CO2 and that's why we issued a request for information (RFI) on partnering."
Carbon offsets can play a role for Sasol, Harrington said, but come down the hierarchy of means to tackle the problem. In the short term, Sasol is seeking offset credits within the South African economy. "In the medium term, we are looking to co-develop [offset projects] and then in the longer term own our own projects."
Funding projects to reduce emissions is the first step, but further down the line Sasol plans to work on "taking out CO2 from the atmosphere", she said.
Secunda
The Secunda plant is at the heart of Sasol's carbon challenge. The company expects scope 1 and 2 emissions to be 66 million tonnes this year, of which 56.1mn tonnes stem from Secunda.
The first focus for Sasol at Secunda will be on energy efficiency, process efficiency and optimising operations, said Pillay. Secunda requires 1,200 MW of power of which it sources 600 MW from Eskom. In the first phase, the company aims to secure 600 MW of renewable energy to cut these scope 2 emissions.
"Phase 2 lays the foundation for the long-term gas future. We aim to bring in additional volumes of natural gas, securing volumes from Mozambique and bringing that to Secunda," Pillay told Energy Voice.
One of the challenges South African corporates face is around employment. Sasol does not expect major job changes until after 2030, Harrington said.
The company will take steps to "reskill and redeploy", she said, noting opportunities around gas and green hydrogen. "It's a huge opportunity, it's not just about risks. Our plans will create jobs and develop sectors."
Mozambique
While gas would cut carbon emissions, Pillay noted the challenge was around the availability, affordability and timeframe. "Given the volumes needed in South Africa, a pipeline is optimal. As a bridge to the pipeline, we are looking at LNG – and the government is also. The reduced cost of LNG at the moment represents an opportunity, but the quantities we need require a pipeline."
Sasol is exploring for its own gas in southern Mozambique, CEO Fleetwood Grobler said on a media call. Given that success is not assured, Sasol has held talks with companies in the northern Rovuma Basin.
"LNG is the shorter term response, with deliveries to Maputo," Grobler said. Gas could then be shipped via Sasol's existing pipeline over the border into South Africa. "In the longer term, it would involve a bigger pipeline from north to south Mozambique and then expand the existing pipeline."
The company could also supply additional gas to Eskom. "More volume means a better price and a better outcome for the South African economy," Grobler said. Sasol is interested in the African Renaissance Pipeline (ARP) plan although the CEO did allow that there may be other alternative plans in the works.
"Sasol is not in the business of investing in pipelines. We're investing in the outcome of the product to allow us to decarbonise. We may take a small stake in [a pipeline] but it has to be developed and built by others. We would be happy to see this in the next five years but it may take longer, to 2030 or beyond."
Carbon pressures
Sasol's talks on climate change and carbon comes as the company has faced flak from some local environmental groups over failing to address these concerns at its AGM. The company will hold the meeting online on November 20.
Just Share, and a coalition of groups, complained that Sasol had refused to include climate-related resolutions. The NGO and the Raith Foundation filed a resolution on October 19. Sasol said it would not include the resolution on October 30.
Grobler said the proposals had not reached Sasol in time for inclusion. Sasol will hold a non-binding advisory vote, he said.
Paris plans
The NGOs and Sasol disagree on what sort of commitments the company should make. Just Share said it was not seeking to micromanage Sasol. Rather, the NGO said it wanted information on how the strategy and emissions reduction target are aligned with the Paris Agreement.
Grobler, on the call, highlighted the room for manoeuvre the company has in pursuit of its Paris Agreement goals. "Paris does not impose direct obligations, it's a global framework to align," Grobler said. "Developing countries can pursue a different strategy, given the complexity of [the issue]."
Management must run the company successfully and generate cash, he said. "Without that we will not be able to pay dividends or have the funds to invest in green technology, or ensure a just and orderly transition." Too fast a transition would jeopardise the company's future, he said. "I understand impatience and we would like to move faster but we have to be judicious and responsible."
Sasol faces a continuing challenge to make its case to NGOs, in addition to the government and shareholders. "The best way is to converse and talk transparently," Harrington said. "We get views from others and from around the world, which we bring to the South African context. There's no silver bullet, we have to address this together."
Recommended for you

Sasol signs up green power at Secunda, Sasolburg