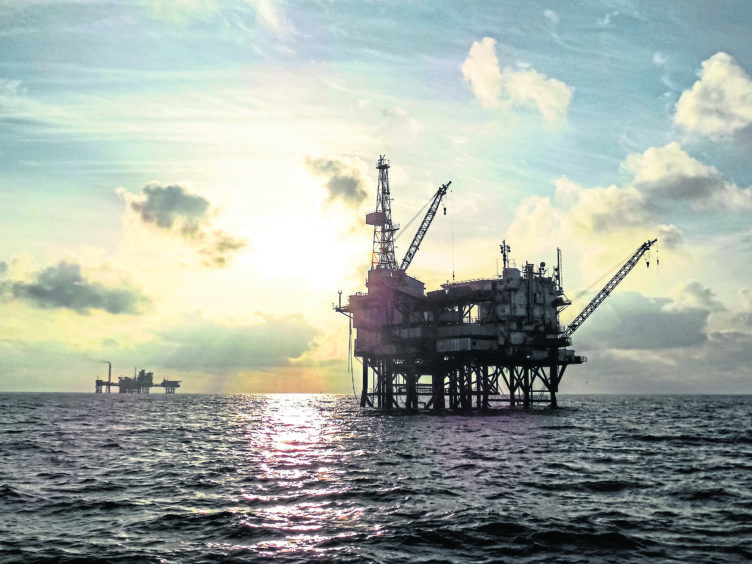 Oil industry chiefs have asked for an "urgent meeting" with Scottish Ministers to highlight the "unintended consequences" a trade policy shift could have on the north-east's fragile supply chain.
Deirdre Michie, chief executive of Oil and Gas UK (OGUK), said Holyrood's imminent withdrawal of backing for oilfield technology and services exports must not "undermine" firms which hope to play a big role in the energy transition.
Neil Gordon, chief executive of Subsea UK, said the transition had to be managed carefully as it could take several years for emissions-busting projects to start creating employment opportunities at scale.
In its Vision for Trade document, published today, the Scottish Government vowed to pull the plug on "overseas trade support and promotion activities solely focused on fossil fuel goods and services" before COP26 later this year.
World leaders will gather at the summit in Glasgow in November to consider strengthening climate change targets.
The Scottish Government aims to lower the country's own emissions to net zero by 2045.
Trade Minister Ivan McKee said Scotland's international development agencies would only assist businesses whose activities "align" with the government's "climate priorities".
Exceptions can be made for companies which can show that their work is essential for a "fair and just energy transition", such as those engaged in decommissioning work.
The government also described the oil and gas sector as a "significant part" of the Scottish economy and said it had a "crucial role to play in the energy transition".
It pledged to "consult with" the industry on its plans.
But Maurice Golden MSP, Scottish Conservative economy spokesman, accused the SNP of delivering a "hammer blow" to the north-east, with its large contingent of oilfield service specialists.
Mr Golden warned that the announcement would cause "uncertainty" for potential investors in Scotland's oil and gas sector.
In response, Mr McKee said many supply chain companies which traditionally focused on oil and gas were successfully diversifying into renewables.
Mr McKee added: "The transition is real, we're moving forward on it. The oil companies understand. The supply chain in that sector understands. It's a shame that the Scottish Conservatives clearly don't."
A flagship Scottish Enterprise study from May 2019 showed that a third of Scottish oilfield service firms' revenues came from non-oil-related activities in 2017-18, compared to 22% the previous year.
The supply chain's international sales totalled £9.7billion, of which £6.2bn was attributed to the activities of overseas subsidiaries. Exports of goods and services contributed £3.5bn, of which £1.83bn came from oil and gas-related sales, and £1.64bn was from non-oil-related sales.
Despite the rebalancing, Ms Michie and Mr Gordon are concerned about the effects the policy change could have on companies who have been "left reeling" by the Covid-19 pandemic and last year's slump in oil and gas prices.
Mr Michie said: "We welcome the Scottish Government's offer of consultation, as it's important that any such policy shift is implemented thoughtfully, in partnership with industry and with appropriate preparation time so that those companies ideally placed to support the energy transition are not undermined.
"To ensure our shared net-zero objectives become a reality, we will need to deliver a fair and managed transition at pace; one which deals with the realities of a competitive market while at the same time offers exciting new prospects for the future of our industry."
Mr Gordon added: "We fully acknowledge the drivers behind the Scottish Government's change in policy and welcome the opportunity for consultation so that the impact, particularly on jobs, and the potential unintended consequences can be fully understood and addressed.
"Many of the technologies and skills required to deliver the energy transition, such as hydrogen and carbon capture, utilisation and storage, are dual-purpose or transferable from oil and gas and it must be acknowledged that we are on a journey towards net-zero.
"This transition journey will take time, and needs to be managed carefully. Indeed, many of the projects and technologies required to transition are some years away from providing supply chain opportunities at significant scale.
"Equally, our oil and gas expertise will not only help deliver net-zero in the UK but our exports are crucial in enabling other countries to embark on their energy transition journey."
Friends of the Earth Scotland director Richard Dixon said: "Fossil fuels are the key driver of the climate emergency and the Scottish Government's decision to stop promoting them in other nations should be warmly welcomed.
"Caution must be exercised though around exemptions to this rule given the oil and gas industry's clear intentions to continue business as usual."