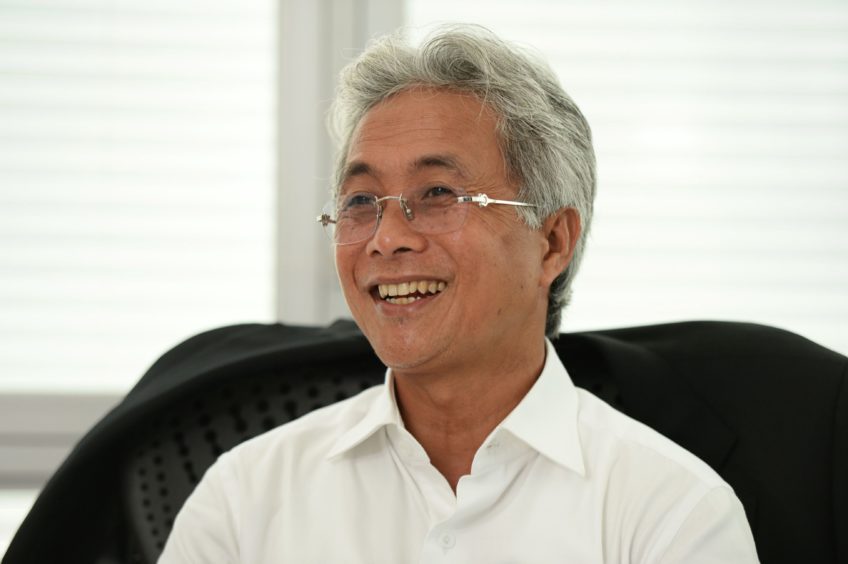 SKK Migas, Indonesia's upstream regulator, expects Eni to takeover Chevron's giant Indonesia Deepwater Development (IDD) during the first quarter 2021. If the move comes to pass, expect other potential buyers, that could include Pertamina, Sinopec, Neptune Energy and Saka Energi, to be in the new IDD mix.
Earlier this month, Dwi Soetjipto, the head of SKK Migas, told Indonesia's parliament that Italy's Eni would conclude a deal to buy U.S. major Chevron out of the multi-billion-dollar IDD project by March 2021.
Chevron has been seeking potential buyers for its 62% stake in the gas-rich IDD scheme after failing to agree a commercially attractive development plan with the government.
Chevron had been trying to push through a revised development plan for the IDD, which has a planned design capacity of 9.5 billion cubic metres per year of gas and 11 million barrels per year of condensate, since October 2018. However, there have always been serious doubts within the industry about the company's desire to proceed with the project, particularly as Chevron has been cutting its exposure to Southeast Asia. Indonesia's less competitive fiscal terms and unpredictable business environment have also deterred potential upstream investors in recent years.
The first stage of the IDD – the Bangka development – started production in August 2016 and while the Kutei basin remains an attractive hydrocarbon region, IDD stage 2 was not able to compete for capital in Chevron's global portfolio, the U.S. major told Energy Voice previously.
Still, the Indonesian government is eager to get the project moving as domestic gas production is projected to fall significantly in the medium term without new investment. Therefore, it is no surprise that Soetjipto, who is also a former head of national oil company Pertamina, has been courting Eni to take over the IDD from Chevron.
In late September 2020, Soetjipto told lawmakers that talks with Eni were at the "finalisation process".
"There are many positive aspects to Eni replacing Chevron, such as reducing the size of investment to production facilities and (IDD) can be connected to Eni's Jangkrik gas field," he said.
Until now Jakarta and Chevron have failed to agree the $6.98 billion revised development plan for IDD. This has likely persuaded the government to be more flexible with the IDD's commercial terms – which have been the sticking point with Chevron – in its dealings with Eni, in an effort to limit further delays.
While other IOCs have been dragging their heels with Jakarta, Eni's smaller developments in Indonesia have allowed it to be more flexible in its approach and to take more risks in the country. This willingness to work with Jakarta puts the Italian company in an advantageous position to progress the stalled IDD.
IDD is partly located on the Ganal Block and Rapak Block, whose current production-sharing contracts (PSCs) expire in 2028 and 2027 respectively. The government will need to offer any potential buyer, such as Eni, assurances around the PSC extensions, as well as improved fiscal terms to increase the economic attractiveness of the project.
Eni is currently a minority shareholder in the IDD with a 20% interest, along with China's Sinopec, which holds the remaining 18% share. Presumably, if Soetjipto is correct, Eni will increase its stake, but the Italian company is unlikely to operate the IDD with an 82% interest. No doubt Pertamina will be offered a stake in the project and Sinopec could be persuaded to boost its shareholding too.
Other shareholders in Eni's Jangrik field at the Muara Bakau PSC, in the offshore Kutei Basin, include UK-based Neptune Energy (33.334%) and Indonesia's Saka Energi (11.7%). Neptune and Saka could also take stakes in an Eni-led IDD scheme to help align investment interests as IDD would be integrated with the Jangrik facilities.
Similar to Jangrik, IDD's output will be used to meet domestic demand and supply the ageing Bontang liquefied natural gas (LNG) export plant in East Kalimantan.
Eni officially remains tight lipped about any potential IDD takeover, while Chevron maintains that no final decision has been made. Still, if Soetjipto is right about the move, Indonesia will surely have had to demonstrate a greater willingness to be more flexible on fiscal terms, which should help stimulate the country's upstream sector again, after many years in the doldrums.
Recommended for you

Another worker killed at Pertamina's Rokan Block in Indonesia