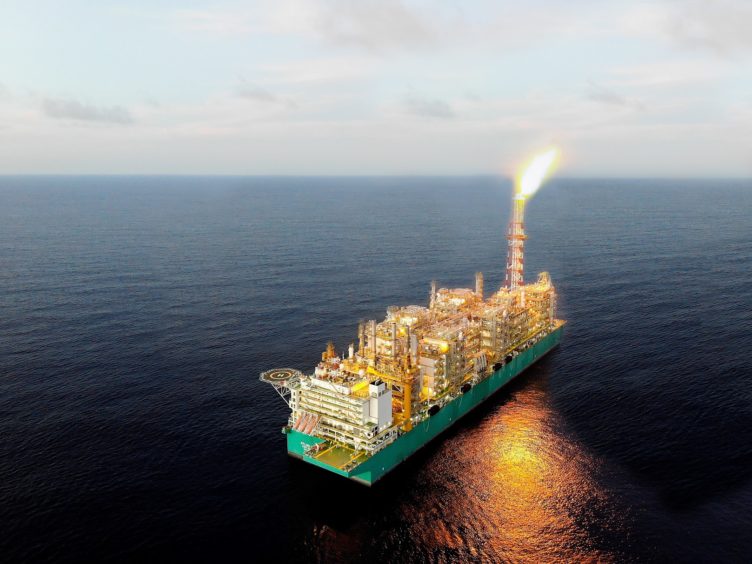 Malaysia's Petronas has successfully started producing liquefied natural gas (LNG) from its second floating LNG (FLNG) vessel at the PTT Exploration & Production (PTTEP) operated Rotan gas field off Sabah.
The unit, dubbed PFLNG Dua, will be Petronas' first deep-water FLNG vessel. Significantly, upon commercialisation, the national oil company (NOC) will become the first global energy company to own and operate two FLNG facilities simultaneously, Petronas said in a statement today. The company has previously said it could even build a third floater if there is demand.
PFLNG Dua is capable of reaching gas fields in water depths up to 1,500 meters and will produce 1.5 million tonnes of LNG per year. It is expected to deliver its first LNG cargo to customers by the middle of March 2021.
"Together with PFLNG Satu, which first produced LNG from the Kanowit gas field offshore Sarawak in 2016 and was successfully relocated to Kebabangan field offshore Sabah in 2019, this game-changing solution allows for the processing of LNG to be done offshore hundreds of kilometres away from land. Its versatility enables Petronas to unlock remote and stranded gas fields that were previously uneconomical to explore," said Petronas.
PTTEP and Petronas successfully completed the subsea commissioning phase and achieved first gas from the unit on 6 February at the Rotan field, in waters 1300 meters deep, 140km off Kota Kinabulu.
"Despite operating in a challenging environment which is exacerbated by the COVID-19 pandemic, we managed to commission this megastructure and achieve first LNG production in seven days upon the first gas in. This is a record achievement, and a great milestone for Petronas and the LNG industry," said Petronas vice president of LNG asset, Zakaria Kasah.
The 393-meters long PFLNG Dua, built by Samsung Heavy Industries in South Korea, is operated by a 120-strong crew and is expected to produce one LNG cargo every two weeks.

A THIRD FLNG VESSEL?
Petronas has said that it is willing to build a third FLNG vessel if there is demand. So far, the first two FLNG units have been deployed in Malaysia. But the NOC is hoping the technology will also open up opportunities overseas. Petronas is exploring in Mexico, Brazil and West Africa.
Significantly, the environmental footprint of an FLNG vessel is much less compared with onshore facilities, claims Petronas. Sustainability was among the key factors when Petronas decided to embark on developing its own FLNG vessels.
Petronas believes that if a third floater is built it will be more competitive than the PFLNG Dua.
The company has over 40 years of experience in the LNG business and has been involved in FLNG design, construction and operations.
Through MISC, Petronas also has expertise in LNG carriers. The floating unit is a combination of both, which is literally putting an LNG plant on a barge. Petronas has extensive experience from the first two FLNGs, so the company reckons its third floater will be more competitive than the first two.
Recommended for you

Shell, PTTEP dial up Sarawak drilling with Noble rig